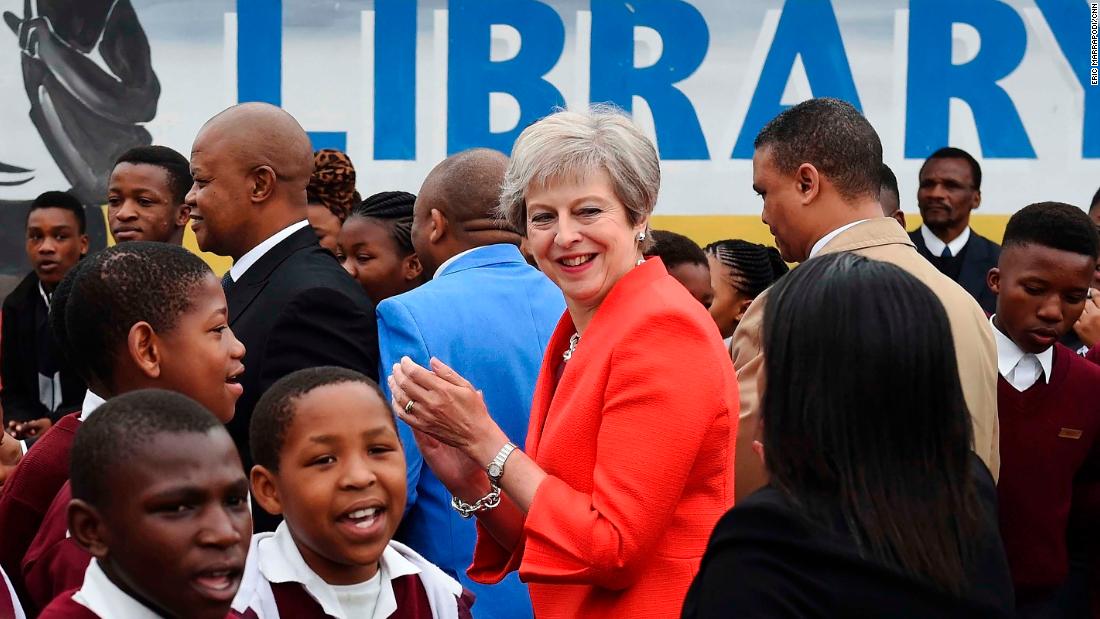 (CNN)British Prime Minister Theresa May appeared to dismiss concerns raised by one of her own cabinet ministers that the UK could leave the European Union without a deal, saying that such a scenario "wouldn't be the end of the world."
Hammond's comments drew criticism from fellow Conservative party lawmakers following his assertion that GDP could fall and borrowing would increase by £80 billion a year by 2033-34 if Britain fell out on orld Trade Organization terms. Hammond said such a move would have "large fiscal consequences."
"Look at what the director of the World Trade Organization has said," May, who is on a trade mission to Africa, told reporters when quizzed about Hammond's remarks. "He said about a no-deal situation that it would not be a walk in the park but it wouldn't be the end of the world."
"What the government is doing is putting in place the preparations such that if we're in that situation we can make a success of it, just as we will make a success of the good deal I believe we're able to get and the good deal we're working to get," she said.
"I've said right from the beginning that no deal is better than a bad deal. I think it's absolutely right that the government is putting the preparations in place for no deal because we don't know what the outcome of this is going to be. But alongside that what we're doing is working for a good deal."
May, who is visiting South Africa, Nigeria and Kenya during her trip, is attempting to drum up new business ahead of Britain's scheduled departure from the EU next March.
Just after she arrived, May was filmed dancing awkwardly with students at the ID Mkize school in Cape Town.
She is also set to meet with South African President Cyril Ramaphosa and hopes to visit Robben Island — where Nelson Mandela was incarcerated during the apartheid era.
Read more: https://www.cnn.com/2018/08/28/uk/theresa-may-brexit-africa-trip-intl/index.html