Tucker Gumber sold his house, packed a suitcase and now devotes his life to festivals, having spent 460 days dancing, camping and listening to live music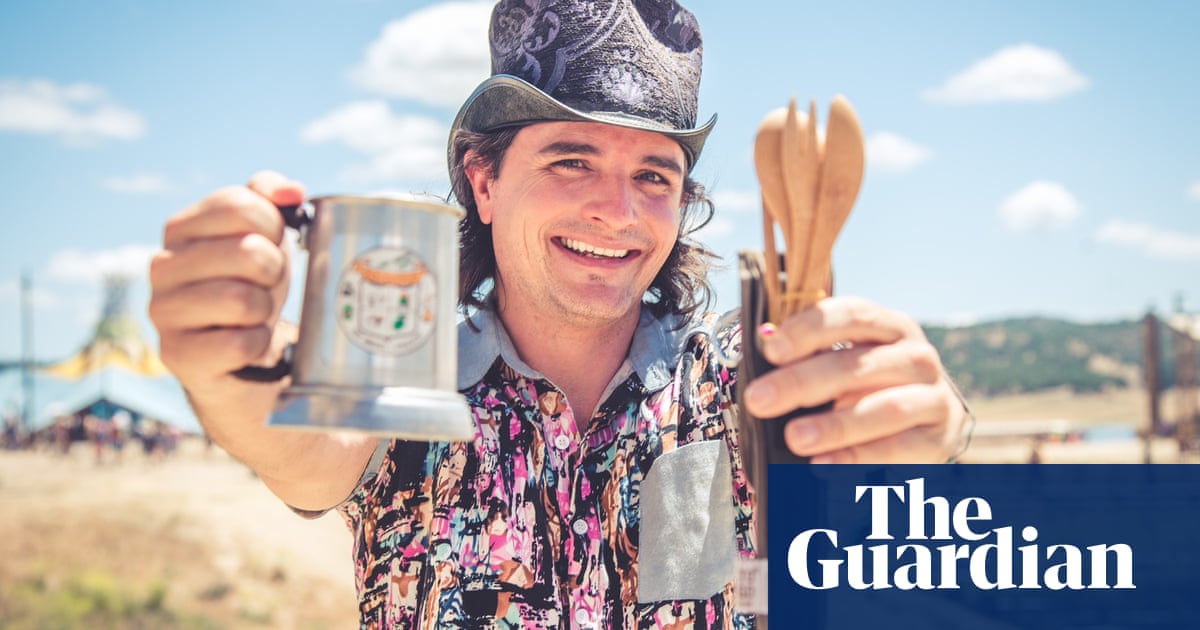 The first time Tucker Gumber attended a music festival, he was both enchanted and a touch horrified. It was winter 2011 at Colorados Snowball, and with flurries falling lightly against the Rocky Mountain sunset, Big Gigantic playing onstage and a crowd of fans playing tag in the field, Gumber knew festival culture, in all its heady whimsy, was for him. At the same time, he was confounded by the lack of direction provided to the tens of thousands of attendees.
They were basically telling 50,000 people like: Show up. Youll be fine. Here are some drugs. What could go wrong? Gumber says.
Gumber, 34, has since dedicated his life to music festivals, having christened himself The Festival Guy and hit more than 135 festivals in the last seven years. If youre a festivalgoer in the US, its not unusual to see Gumber from across the field at Coachella, Bonnaroo, Electric Forest, Electric Daisy Carnival, SXSW, Okeechobee, Burning Man and many more, typically wearing his signature top hat and surrounded by a gaggle of friends. As of June 2018, Gumber has logged more than 460 festival days of dancing, camping, listening, eating and generally having the time of his life at shows across the country.
And in the process, hes grown quite savvy.
Gumber is now focused on helping fellow attendees optimize their own festival experiences and elevating festival-ing to a legitimate hobby. With his recently released The FestivalGoers Guide, he has literally written the book on the subject. I realized it was my purpose, Gumber says. I quit my job and learned how to be a pro who makes festivals better and creates tools for festival-goers.
While his lifestyle may be non-traditional Gumber doesnt have a house and spends most of the year on the road going to shows as The Festival Guy hes continuing his familys legacy of turning hobbies into jobs. His grandfather was an avid golfer and his dad worked for the division of wildlife in Colorado, where Gumber grew up passionate about live music and the outdoors. My dads entire job was to enforce the correct way to be an outdoorsman, Gumber says. I was taught from a young age that theres a right way to do things.
Which is why what Gumber was seeing at festivals litter, shoddy campsites, rude attendees, sleep deprivation, lost cars, keys, tents and friends was so disconcerting. He Googled guide to festival-going and found there wasnt a comprehensive manual on par with those written for more traditional hobbyists like golfers, fishermen, hunters, snowboarders and hikers. There was no one he could pay to give him a lesson. So, he sought out festival veterans, the people with the comfortable chairs, organized campsites and good shoes, and soaked up all their knowledge. He then led by example, finding efficient ways to instill order, and thus greater levels of enjoyment, into the often disorganized and sometimes sloppy festival culture. His goal is to establish festival-going as a legitimate hobby. Hes even trademarked the word FestivalGoer.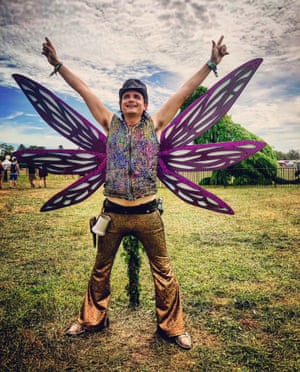 Read more: https://www.theguardian.com/culture/2018/jul/09/tucker-gumber-the-festival-guy-lifestyle