New Labours third way promised to end the clash between left and right. But did the fantasy of politics without strife create our age of anger?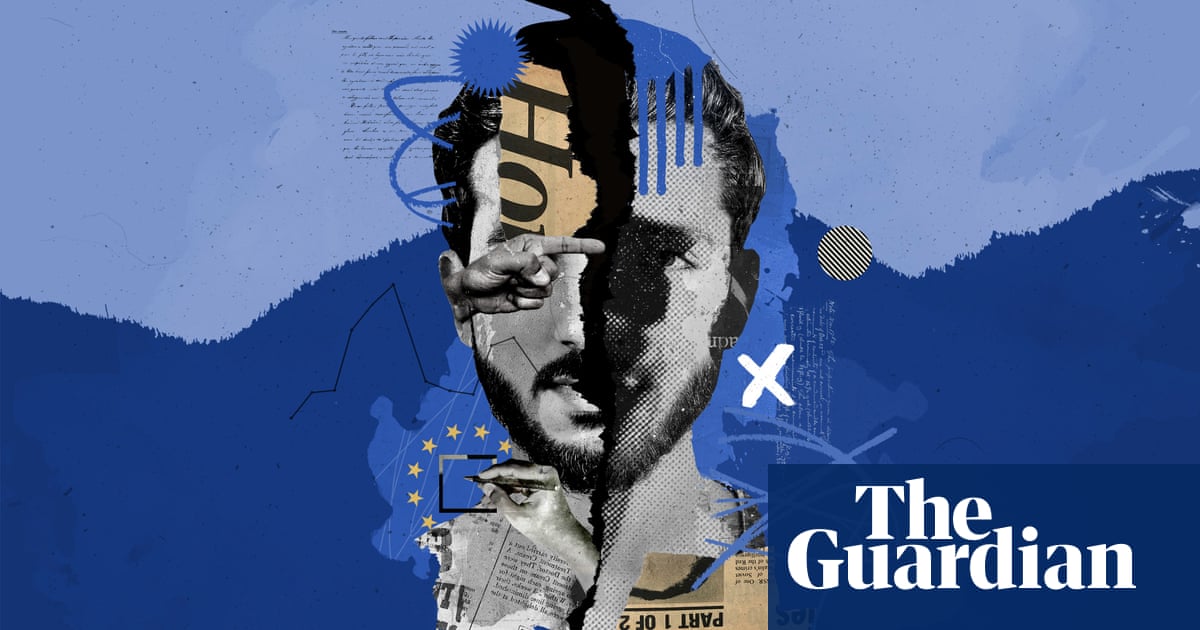 Politics is raw in Britain today. Remainers rage against Brexiters and vice versa. Pensioners are set against millennials; nationalists against immigrants; populists against elites; rural traditionalists against city liberals. Party politics is characterised by contempt and dogma. To his many enemies, Jeremy Corbyn is an extremist and will never be a legitimate national leader. To Corbynistas, his internal critics are bad losers and traitors to Labour. To many non-Tory voters and MPs, Theresa Mays government is an immoral experiment in austerity and pandering to prejudice.
On seemingly every fundamental issue, the country feels even more divided than it did in the turbulent 70s and 80s. There are furious battles over free speech, minority rights, the size of the state, the shape of the economy, social and cultural values, even the truth and selection of relevant political facts. In many other democracies, from the US to Italy to Australia, politics has become just as tribal, fragmented and apparently out of control. Opposing factions no longer seem able to talk to each other, or even to agree on what they might talk about.
For the many voters who dislike confrontation and feel that democracy should be about dialogue and compromise, the new political disorder is frightening. Even the most self-assured political veterans are horrified and baffled. As Tony Blair put it in a 2016 interview: Im not sure I fully understand politics right now. The adjective commentators repeatedly use to describe it is toxic.
Yet not very long ago, western politics was not like this at all. For much of the 90s and the 00s, our politics was by historic standards extraordinarily mild, orderly and stable. There was broad agreement about what made a good government. Most mainstream parties were led by consensus-seeking, seemingly pragmatic, not obviously ideological figures such as Bill Clinton, Jacques Chirac, Gerhard Schrder and Blair himself. Many voters seemed satisfied by them: all four premiers won re-election. Political life moved slowly and predictably: most western democracies seemed much the same from one year to the next.
This undramatic politics, moreover, was rooted in what seemed to many a persuasive analysis of the modern world. One of its key early texts was a 1994 essay by the eminent British sociologist Anthony Giddens. In Brave New World: The New Context of Politics, he argued that most societies were becoming more cosmopolitan, less traditional, less tribal, more individualistic. This more fluid, interconnected world, with its linked capitalist economies and common environmental crises, he argued, needed a politics that was calm and not divisive, a public arena in which controversial issues can be resolved, or at least handled, through dialogue. Conflict, whether between ideologies, social classes, political parties or other interest groups, ought to become a thing of the past.
During the mid-90s, Giddens ideas were enthusiastically absorbed by New Labour, which was excited by their apparent modernity and saw them as a way to escape the left-right battles that had often bogged down the party. Giddens became probably Blairs favourite intellectual. The revered sociologist and the young party leader, who was looking for a big idea to guide his premiership, distilled their political thinking into what they hoped would be a lasting philosophy: the third way.
Its outlook pervaded New Labours first general election manifesto, in 1997: We aim to put behind us the bitter political struggles that have torn our country apart for too many decades. Many of these conflicts have no relevance whatsoever to the modern world public versus private, bosses versus workers, middle class versus working class. Instead, a New Labour government would unify previously opposed interest groups and dispassionately solve the countrys problems: What counts is what works. Blair won a famous landslide. The following year, he declared that the third way was a new politics for the new century.
It didnt turn out that way. Since the Brexit vote akind of civil war in referendum form and the capture of Labour by Corbyn, one of the third ways most implacable Labour opponents, many who believed in amore consensual politics during the 90s and 00s have responded with incredulity. For three years, the press and social media have resounded with centrist politicians, activists and journalists refusing to accept that Blairs new politics may now be obsolete that it was a passing phenomenon, rather than a permanent solution to the problems of the modern world. From less bullish believers in the third way, meanwhile, there has been a stunned silence. As a former New Labour minister who helped Giddens refine the third way put it to me: Acatastrophe has befallen my kind of politics.
The return of anger and ideology to a political culture that was supposed to have outgrown them has been attributed to many forces: from the 2008 financial crisis to the 2014 Scottish independence referendum, from Twitter to the MPs expenses scandal. Much less attention has been paid to whether the seductive promise of a politics without conflict and its reality in Britain during the 90s and 00s also contributed to the third ways downfall. Did the attempt to create a politics without conflict help create its opposite?
---
In 2005, the year New Labour won its third consecutive general election, Chantal Mouffe, a Belgian political theorist who had been living and teaching in Britain for more than 30 years without attracting much attention outside academia, published a short, sharp book called On the Political. Its anodyne title concealed an original and unsettling argument, which Mouffe had been honing for two decades.
Despite being a supporter of the radical left, Mouffe defined the political in a similar way to thinkers often associated with the right, such as Machiavelli: as an arena of competing interests and perpetual conflict. Liberal theorists are unable to acknowledge the primary reality of strife in social life, she wrote. In ademocracy, different groups compete for economic resources, and cultural and physical space. Politics, therefore, involves incompatible choices and dilemmas for which no rational solution meaning objective solution could ever exist. Such conflicts result only in temporary victories; then the balance of power between the winner and loser shifts, thanks to social or other change, and the conflict starts again.
Such unresolved battles, Mouffe argued, were not a threat to democracy, but its vital essence. To be able to mobilise passions, she wrote, to have a real purchase on peoples desires and fantasies democratic politics must have a partisan character. A healthy democracy required opposed camps with whom people can identify: in order to be politically engaged, people needed to have a we and a they. And besides, any attempt to eradicate such tribalism by building a consensus was bound to fail no consensus could include everyone.
Mouffe regarded New Labours third way as a prime example of such a doomed strategy. Far from creating the conditions for a more mature and consensual form of democracy, she wrote, it would lead to exactly the opposite. It would create a society where the conflicts that New Labour had tried to suppress, or whose existence it had denied altogether, would resurface, more vicious than before. Their antagonists would no longer see each other as legitimate competitors, but as enemies to be destroyed. In Britain and across the west, she warned, conditions are ripe for political demagogues [for] disaffection with political parties [and] the growth of other types of collective identities nationalist, religious or ethnic. In particular, she foresaw a surge in rightwing populism.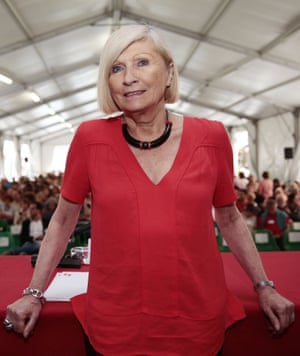 Read more: https://www.theguardian.com/politics/2018/sep/20/the-death-of-consensus-how-conflict-came-back-to-politics