A Guardian analysis finds that at least 10 ships remain at sea and four passengers have died while being stranded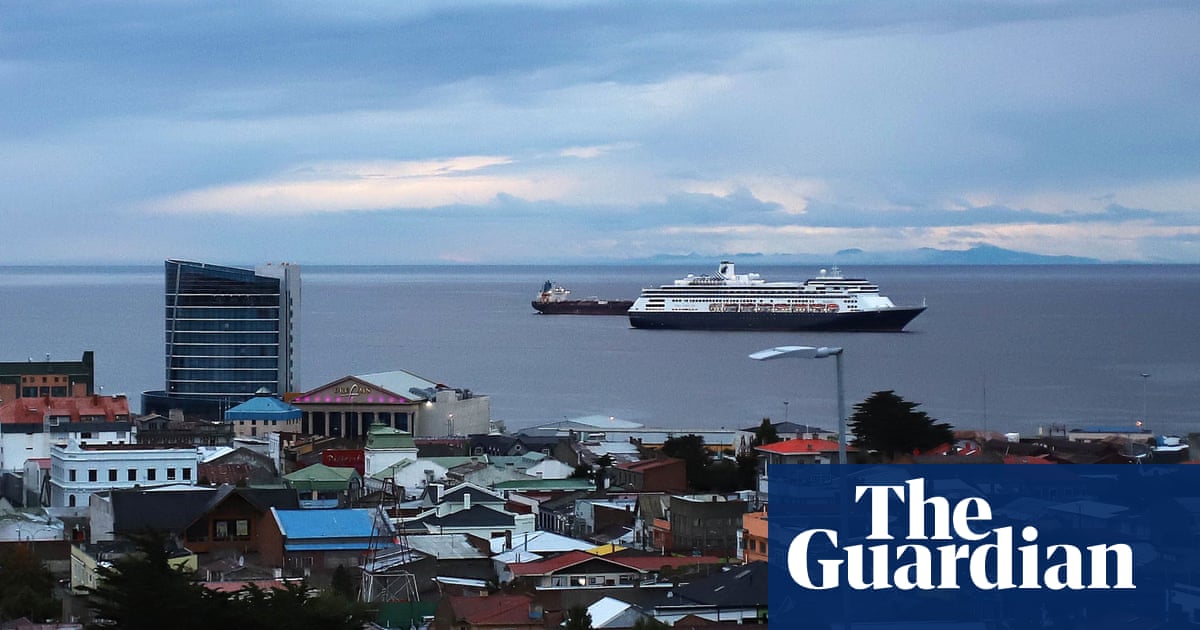 Ports around the globe are turning cruise ships away en masse amid the coronavirus pandemic, leaving thousands of passengers stranded even as some make desperate pleas for help while sickness spreads aboard.
Four passengers have died aboard one such vessel, the Holland America cruise ship Zaandam, which has been stranded for days after Chile refused to allow the ship to dock in its original destination of San Antonio on 21 March.
The Zaandam is one of at least 10 ships around the world carrying nearly 10,000 passengers still stuck at sea after having been turned away from their destination ports in the face of the Covid-19 pandemic, according to a Guardian analysis. Some of the ships are facing increasingly desperate medical situations.
Holland America announced Friday that four elderly passengers had died and two others had tested positive for coronavirus, with 138 additional cases of respiratory illness on board; further tests are still being conducted among its 1,243 guests and 586 crew. The Zaandam is carrying hundreds of American, Canadian, Australian and British passengers, and is currently off the coast of Ecuador and seeking permission to dock in Florida.
The ship is steaming up the coast of South America, hoping to make it through the Panama Canal and on to the US. But the Florida port, where many of the passengers had planned to disembark on the final leg of the cruise, has refused to confirm that the ship can dock.
While the Zaandam and at least two other ships still carrying passengers at sea have reported outbreaks of coronavirus-like respiratory illness onboard, other ships are being turned away from docking and unloading their passengers even with no signs of illness at all.
We need help
Dramatic scenes of coronavirus-stricken cruises, such as the Grand Princess in California and the Diamond Princess in Japan, have become synonymous with the pandemic. The plight of those still adrift highlights how cruise ships have become a kind of pariah of the seas, with cities wary of becoming the next home for a potentially infected vessel.
On the Zaandam, which was headed northeast along the coast of Ecuador on Thursday, anxiety was growing.
Passengers who spoke with the Guardian describe being locked down in the cabins, with three daily meals left on the floor outside their doors. Meanwhile the number of people reporting influenza-like symptoms has almost tripled this week: 56 passengers and 89 crew members, passengers say the ships captain has told them. Four elderly passengers reportedly required oxygen.
Read more: https://www.theguardian.com/world/2020/mar/27/stranded-at-sea-cruise-ships-around-the-world-are-adrift-as-ports-turn-them-away