The future president took an extraordinary risk to keep alleged affairs secret a concern that feels somewhat quaint in the context of his public behavior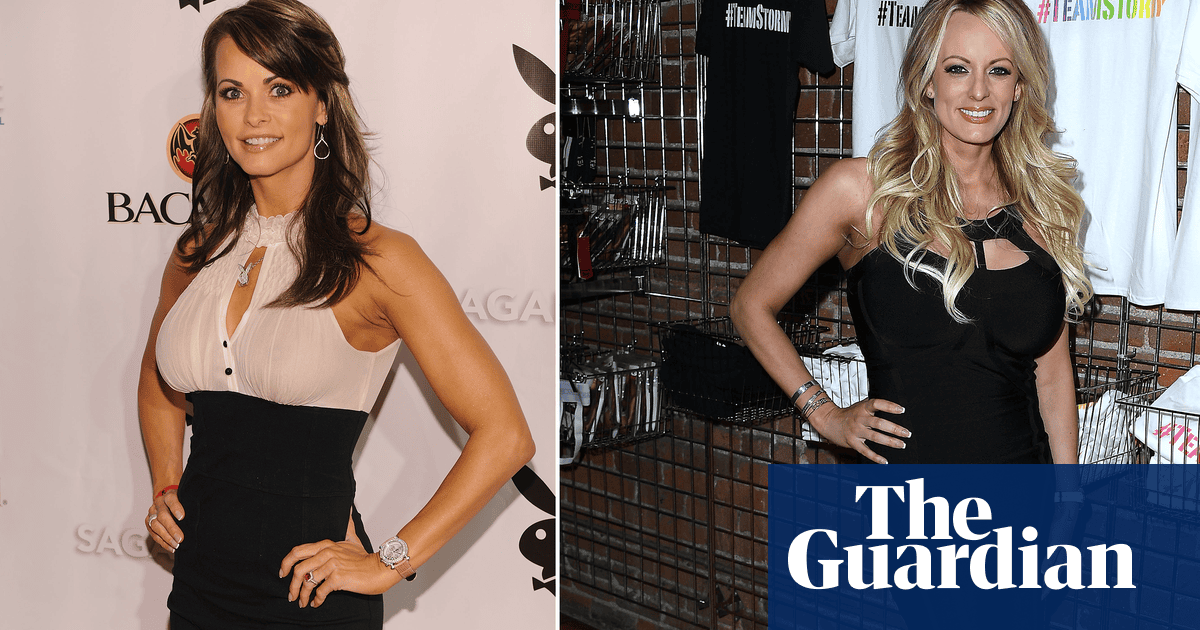 Inside the offices of the National Enquirer was a safe full of secrets. The supermarket tabloid was not known for keeping them. Its weekly front page featured celebrity gossip sex gossip, ideally mixed in with stories about celebrity rehab and, often, the British royal family.
But the magazine sat on certain stories. A boldface name wanted something to remain private and in exchange for silence was willing to pay cash or maybe, in the case of Tiger Woods, offer exclusive content to a sister publication. A contract was drawn up, perhaps money changed hands, and the documents were chucked in the safe. Its existence was itself a secret, until the Associated Press reported it this week.
An unknown number of years ago, documents relating to Donald Trump began to land in the safe. Trump was a longtime friend of the Enquirer publisher, David Pecker, a fellow New Yorker who was a frequent guest at Trumps Mar-a-Lago resort in Florida, including at Trumps wedding to Melania Knauss. When the actor Cameron Diaz threatened to sue the Enquirer in 2005 over an allegation of an affair, Trump went in to bat for Pecker.
Cameron, one last word of advice, the future president told the New York Daily News. You may just want to avoid hugging strange men in the bushes. Because you know what? David Pecker and the National Enquirer will get you every time.
The launch of Trumps presidential campaign in June 2015 did not stop the accumulation of documents. On the contrary, Trumps political career made his secrets more precious or so he seemed to believe. At least two major documents landed in the safe in late 2016, it appears, just weeks before Trump was elected.
Trumps fate may have been sealed with them.
The documents were agreements with two women who alleged affairs with Trump early in his marriage to Melania. One, the former Playboy model Karen McDougal, accepted a cash payment from the magazine publisher for exclusive rights to her story, which has not yet been printed. The second, the adult film-maker and actor Stormy Daniels, was represented by the same lawyer as McDougal and had a similar story to tell.
On Trumps side, the man handling the hush agreements was Michael Cohen, a personal injury lawyer and taxi business owner who had been plying his unique skills on Trumps behalf since 2007. Cohen was a child of Long Island, New York, who grew up reading The Art of the Deal and aiming for the big time.
Everyone involved would make it bigger than anyone had imagined. But after a week in which Cohen pleaded guilty to eight federal felonies and Pecker was revealed to have reached an immunity deal with prosecutors in exchange for his testimony, its a fair question as to whether they went too big.
It points a finger directly at the president
Whatever else it may turn out to be, the Trump presidency has seen a spectacular collision between Trump and his associates on one hand, and the cogs of law enforcement city, state and federal on the other. Its a complicated wreck, involving at least four teams of prosecutors investigating Trumps presidential campaign, his charity and his businesses.
One of those investigations might yet turn up something that ultimately brings Trump down. Or that might not happen. For now, the most ominous legal hazards surrounding Trump have sprung up not in connection with his campaign, his charity or his businesses, but from a fourth area: his sex life.
In the plea deal, Cohens legal team agreed with prosecutors that the hush payments violated federal laws restricting direct corporate donations to political candidates and limiting individual gifts to $2,700 per cycle.
The payment to McDougal was $150,000. Daniels got $130,000.
Cohen told the court Trump directed him to make the payments, implicating the president in the crime. As Lanny Davis, Cohens lawyer, put it: If those payments were a crime for Michael Cohen, then why wouldnt they be a crime for Donald Trump?
The Cohen plea deal raises the stakes very significantly for the president himself, said Ryan Goodman, a law professor at New York University.
I do think that the most important new development of the last few months is the Michael Cohen guilty plea, said Goodman, because it points a finger directly at the president for criminal liability, and it comes out of the SDNY office the US attorneys office for the southern district of New York which is not something that the president could even begin to control in the same way that he or his appointees could try to control the [special counsel Robert] Mueller investigation.
Most analysts agree Trump is not likely to be charged with a crime during his time in office. Trump himself has asserted his innocence, tweeting: The only thing that I have done wrong is to win an election that was expected to be won by Crooked Hillary Clinton and the Democrats.
But the prospect of a president known for misogynistic behavior being laid low by a serial adultery scandal is laden with irony, said Juliet Williams, a professor of gender studies at the University of California, Los Angeles and contributing co-editor of Public Affairs: Politics in the Age of Sex Scandals.
What I think is so ironic and satisfying about the Cohen deal is that the president is going to be brought down by having taken this huge risk, and compromised himself legally, to hide something that nobody cares about, because its like one tiny straw of hay in a giant haystack of bad behavior, Williams said.
Heres candidate Trump running for office, blatantly misogynistic, not afraid to get on a stage and criticize women for their appearance, known to speak in vulgar terminology and also running on a platform that is widely characterized by opponents as anti-woman. And all of that is out there.
This candidate and his handlers make an assessment in 2016 that even with everything thats out there, it would somehow be damaging if the public were to get wind of two extramarital affairs.
The calculation to pay off Daniels and McDougal was made under pressure. A month before the election, the Trump campaign was hit by the release of an Access Hollywood videotape in which Trump could be heard saying that one of his techniques for approaching women was to grab em by the pussy.
The tape precipitated a wave of sexual misconduct accusations against the candidate and convinced Cohen of the importance of heading off further stories, the Wall Street Journal reported.