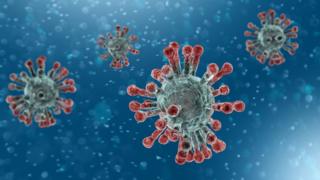 A total of 31 coronavirus deaths in west Wales were not included in Public Health Wales (PHW) statistics.
The health board that covers the area, Hywel Dda, is the second found to have under-reported deaths.
The discovery was made by a report into what happened at north Wales health board Betsi Cadwaladr, which failed to report 84 deaths.
Plaid Cymru and the Welsh Conservatives said the news was "alarming" and "shocking".
Hywel Dda has apologised for any distress caused. Health minister Vaughan Gething said families who had lost loved ones had been informed at the time.
It means a total of 115 deaths across north and west Wales were not initially included in official Public Health Wales statistics.
Mr Gething described it as a "material under-reporting issue".
On Tuesday Public Health Wales reported that another 17 people have died with Coronavirus – taking the total to 813.
But that figure does not include the 31 missed – the health board said they will be reported by Public Health Wales on Wednesday.
It is not clear when the deaths took place but Hywel Dda said it had been under-reporting up to 24 April.
Mr Gething told the daily Welsh Government press conference that the changes do not "change our understanding of the disease profile across Wales".
But he said there were "certainly lessons to learn".
How did the under-reporting come to light?
A Welsh Government report, commissioned last week after the issues with Betis Cadwaladr heath board, found that the protocol for reporting Covid-19 deaths had not been "embedded consistently" across the Hywel Dda health board area.
Therefore there had been a "consistent undercount over the period of the outbreak".
After being asked to provide assurance on the data, over the weekend the health board identified a number of deaths that should have been included.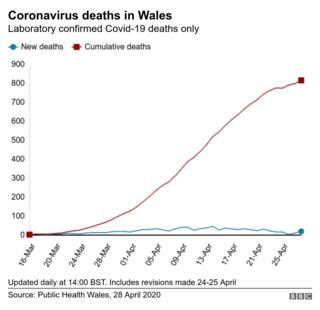 Only people who have been positively tested – not just suspected of having Covid-19 – are counted in the PHW statistics, and it only includes some deaths in care homes, those notified by health boards.
Plaid Cymru's Helen Mary Jones expressed concern at "over a hundred Covid-19 deaths under-reporting on this government's watch".
"Missing testing targets, dwindling PPE stocks and now missing or incomplete data – this is a reflection of a health minister who cannot handle this crisis," she added.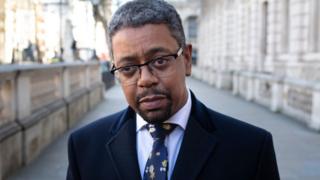 Angela Burns, Welsh Conservative health spokeswoman, said the news was "shocking".
"I and my Welsh Conservative colleagues are calling on the Welsh Labour Government to review the way suspected Covid-19 deaths are recorded as a matter of utmost urgency, and to embed a culture of compliance with reporting protocols throughout NHS Wales," she said.
Hywel Dda Medical Director Dr Philip Kloer said: "We apologise for any distress caused by this but can assure families that they have received accurate information, at the time, about the death of their loved ones.
"This error relates not to how we register deaths, but how we uniformly and in a timely manner share this data with Public Health Wales," he said.
"We have now corrected this position and from tomorrow, data on Hywel Dda UHB published by Public Health Wales will reflect the current position accurately."

Analysis by Huw Thomas, BBC Wales correspondent
There's no denying that staff at the two health boards are working flat out during the pandemic, and that all areas from front line doctors to senior managers are dealing with an immensely challenging situation.
But the delays in reporting deaths are clearly embarrassing and illustrate the logistical challenge of treating and tracking the spread of the disease.
While administrators and clinicians are familiar with NHS paperwork, they are being sent sometimes daily updates to their guidelines for treating and reporting cases of coronavirus.
The number of deaths from coronavirus is already a confusing picture, with longer-term figures from the Office for National Statistics revealing the greater impact of the disease compared with the daily updates from Public Health Wales.
The Welsh Government's report has identified the flaws in the reporting system. It's now down to staff to ensure all deaths are reported accurately, as the true impact of the pandemic continues to emerge.

What does the report say?
The "lack of a consistent approach" in how Welsh health boards are reporting coronavirus deaths "leads to a risk of divergence and inefficiency", according to an official review.
As a result of not using a single reporting system, Public Health Wales (PHW) has encountered delays and confusion on death reporting.
A requirement for health boards to report data to a number of different organisations in different forms, "can lead to inconsistency in the results being produced", it said.
In the case of Betsi Cadwaladr, although PHW and Betsi had worked closely throughout the pandemic "the reporting of suspected Covid-19 deaths to PHW did not continue and this resulted in a number of suspected Covid-19 deaths not being reported to PHW despite continued reporting of these deaths to other bodies.
"It remains unclear what may have triggered this gap in reporting specifically to PHW other than an administrative oversight, occurring at a time of unprecedented change at the early stage of a pandemic, with several different reporting processes in place," it said.
The review says PHW has developed a new electronic system – or E-form – for reporting coronavirus deaths in hospitals. Betsi Cadwaladr and Hywel Dda health boards have confirmed they will be using the new E-form process from now on.
But the review adds: "Currently the E-form has not been signed off or implemented across all health boards.
"Although we have received assurances from all other health boards that, despite the lack of using the E-form, they are providing data to the agreed definition, the lack of a consistent approach leads to a risk of divergence and inefficiency.


Read more: https://www.bbc.co.uk/news/uk-wales-politics-52458608