Belgium made good on their gameplan and it has taken them within two games of being World Cup winners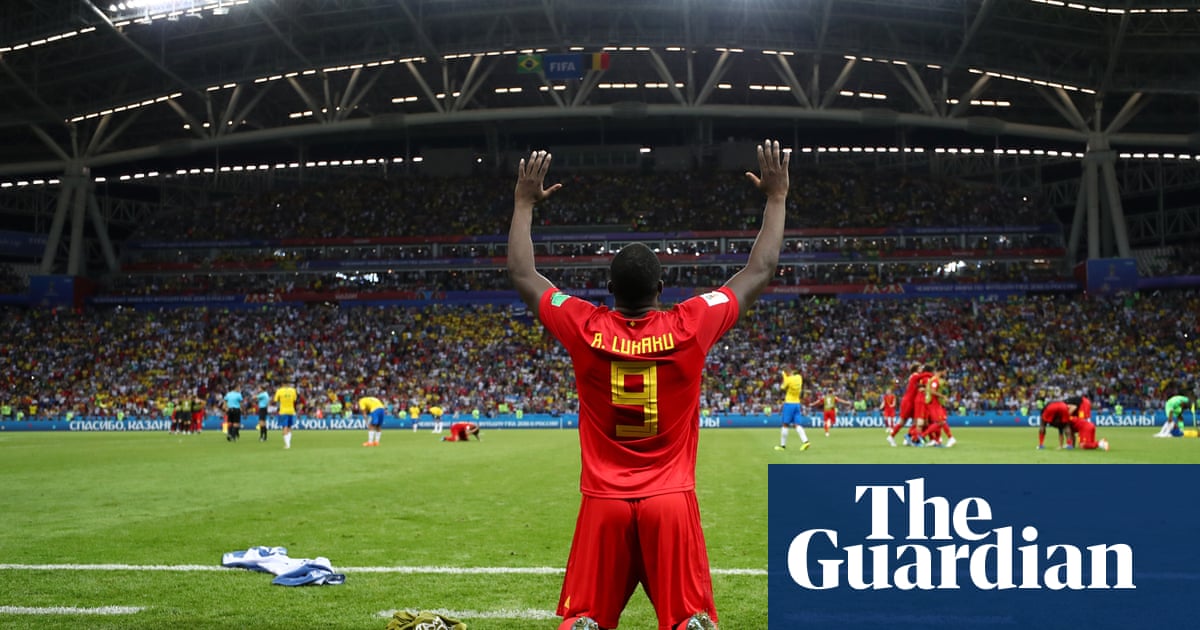 After all that, there was no need for Belgium to be so coy. Roberto Martnez and his team had talked their way into this quarter-final like underdogs, twirling in deference to the extent that it seemed fair to wonder whether they might at least simulate a little more swagger. But who needs to strut around when they can play some of the most dynamic, coruscating counterattacking international football in years, and who needs to parade on to the pitch when they have prepared to effect the kind of victory that might define a generations work?
They lined up with a plan and it has taken them to within two matches of a title that would make good every prediction, every breathless think piece, every confident statement about Europes putative emerging force of the decade. Now Belgium, for all their false dawns, have at last found their level; few could have foreseen the identity of the man to take them there but this was a triumph too for Martnez, whose prolixity can frustrate but who set up his team with perfect clarity and will deserve the praise aimed his way.
On the eve of this game Romelu Lukaku, before his manager arrived to muse on psychological barriers and the burden of never having won a World Cup, had puffed out his cheeks and made a show of thinking very hard about any weaknesses Brazil held. It turned out he could not conjure any up, although he did drop in that three of the four starting Brazil defenders were vastly experienced and would require ingenuity to pick apart.
A clue to Belgiums intentions lay in what Lukaku did not say. His mystery fourth man was Fagner, the seven-times-capped deputy to Dani Alves, who had eventually coped with Mexicos threat but had like the rest of his teammates yet to be really tested in this tournament.