In 2012, when my novel was published, readers felt sure it could never happen in the US. Now theyre calling it prescient, writes novelist Sabrina Vourvoulias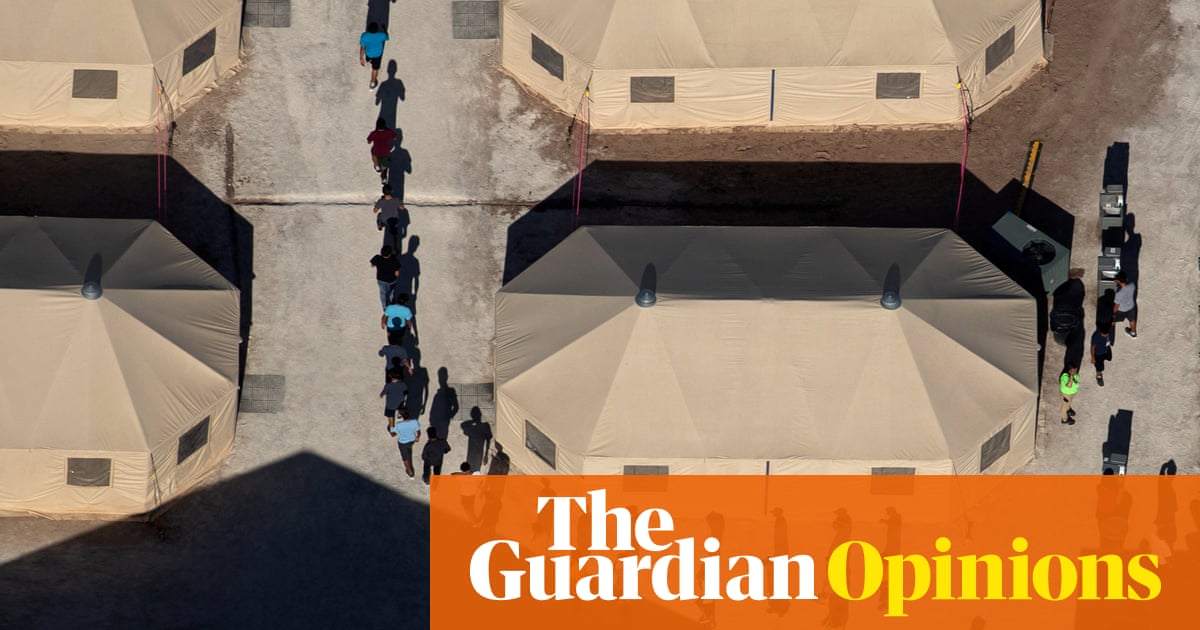 I knew we were in trouble when undocumented immigrants started disappearing.
It was 2008, and they were being snatched by immigration agents right off the subway platform at the 8th and Market station in Philadelphia. Or they were dumped across state borders after being offered a ride in New Yorks Westchester county. Or they simply never came home after their workplaces were raided in Pennsylvania, Minnesota and Mississippi.
It had been happening before then, of course, but thats when I decided to change the novel I was writing at the time into a cautionary tale about immigration policy turned totalitarian. I came by the instinct for projecting worst-case scenarios honestly I had grown up in Guatemala during the 36-year internal armed crisis that left 200,000 people dead or permanently disappeared.
The resulting novel, Ink, was published in 2012 by Crossed Genres Publications. Some who read it commented that the premise seemed unlikely, that nothing resembling the dystopia it depicted would ever happen in the United States.
By the time Rosarium Publishing (a very woke small press in Washington DC) decided to rerelease the novel this September, however, I had received countless messages from readers pointing to real-life concordances. Just this week the Mexican Canadian fiction writer Silvia Moreno-Garcia tweeted: I read this years ago when it came out and it was good, but a tad far-fetched. Im sad to report its now very likely.
Where we stand now poised on the precipice of a real-life immigration dystopia cannot be laid entirely at Trumps feet. Obama, Bush and Clinton all helped escalate the criminalization of undocumented immigrants in the US. But it is Trumps unabashed ill will against immigrants that may finally drive us over the edge.
In real life, as in fiction, it starts with language. Throughout my journalism career I have railed against the use of illegals to describe those whose immigration status is irregular. But the leap from that to Trumps use of animals and his statement that immigrants are infesting the nation, is a leap from abstract to concrete dehumanization. To verminization, in fact. And as Anil Kalhan, a professor of law at Drexel University, noted recently, what does one do with an infestation of vermin? Eradicate and exterminate.
While we havent yet thank God escalated to extermination, the administrations plan to eradicate the influx of immigrants (many of them asylum-seekers from the Northern Triangle of Guatemala, El Salvador and Honduras) has been far-ranging. It includes efforts to physically block people from the US ports of entry where they can legally petition for asylum; overturning asylum protections for victims of domestic and gang violence; even creating a taskforce to consider stripping citizenship from naturalized citizens who are deemed to have lied on their applications.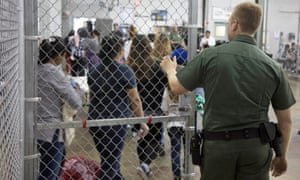 Read more: https://www.theguardian.com/commentisfree/2018/jun/23/immigration-dystopia-border-detention