Robyn Lawley feels lucky to be alive after falling 7 feet down a flight of stairs two months ago.
The Australian Sports Illustrated model on Monday recounted the fall and the injuries she suffered as a result to her Instagram followers. Lawley said it was a seizure that led to the accident.
"I unfortunately had a seizure on my staircase, I fell from over 7ft and landed on my face. I suppose it's ironic that I'm a model, however I'm grateful I didn't break my neck," she wrote in her caption, alongside a photo showing her injuries and what she looks like now after healing.
But still, she says she bounced back relatively unscathed, considering how bad things could've been.
"I've managed to come full circle with that gratefulness, and luck. I could of had it holding my daughter for example, or I could be in a wheelchair, or not breathing at all," she said.
Lawley pointed out that she had a new "lightning bolt" scar on her forehead as well as scaring on her chin and lip. The model added that she was encouraged by others who have publicly shared the challenges they've faced in their lives.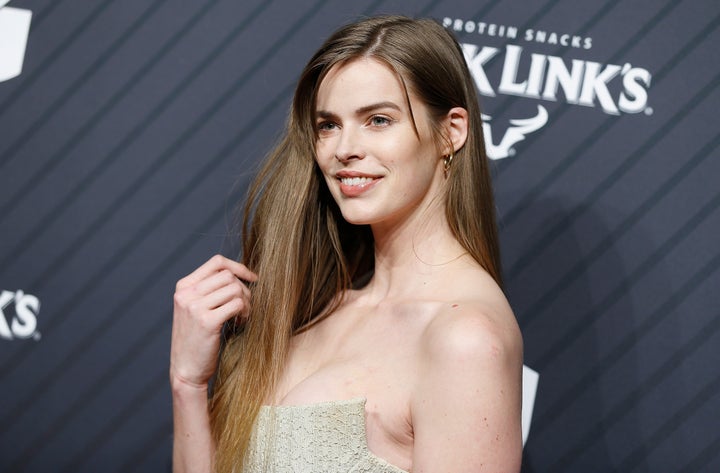 "Life isn't all rainbows. I've found strength the past few months following people who are brave to share their physical and emotional ongoing battles," the 29-year-old said.
She also gave a shout out to Selena Gomez, another celebrity who has been publicly open about her battle with lupus. Just last year, the 26-year-old singer shared that she underwent a kidney transplant as a result of having lupus.
"It's really hard to think about, or even to swallow, especially now that as soon as I got the kidney transplant, my arthritis went away, my lupus, there's about a 3 to 5 percent chance it will ever come back, my blood pressure is better," Gomez said in an interview with the "Today" show following the surgery.
"My energy, my life has been better," she added.