Jason Blum, producer of the ultra-violent Purge franchise, explains why what began as a small-scale anti-NRA satire has turned into a full-frontal assault on rightwing values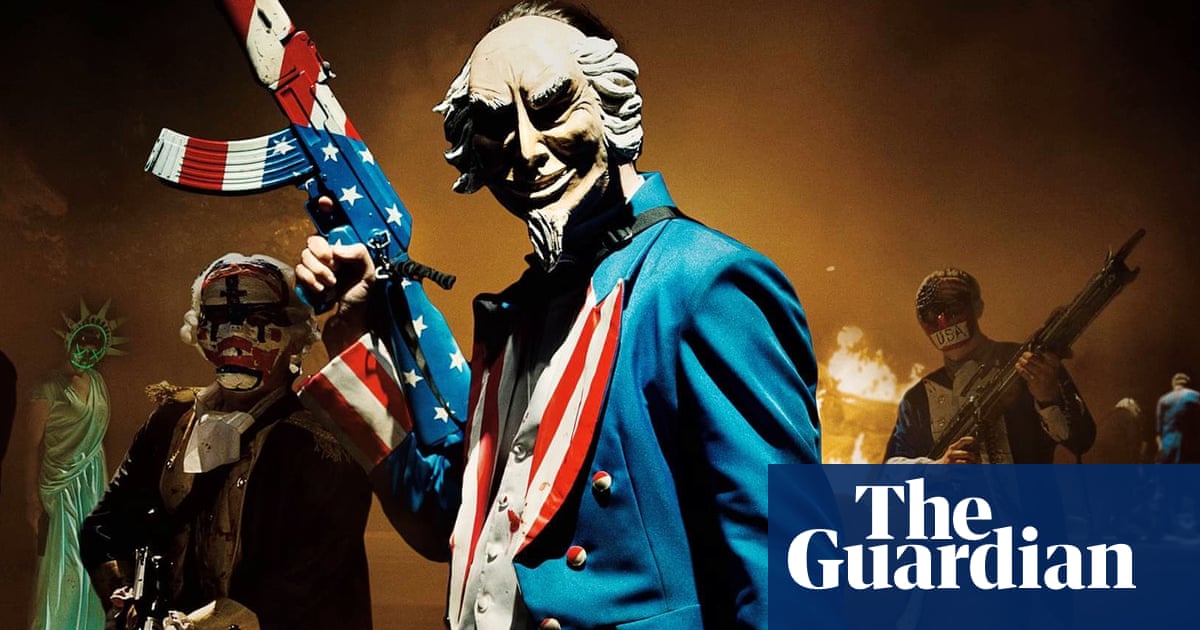 The 2014 film The Purge: Anarchy, the second in a growing franchise, ended with footage of pistols being loaded, small children shooting on rifle ranges and scenes of armed street violence, juxtaposed with images of American pastorals, Mount Rushmore, dollar bills and the US flag, its red stripes replaced with guns and knives. All patriotically soundtracked to America the Beautiful.
The Purge, released the year before, was a low-budget, high-concept home invasion horror, but since then with a fourth film opening today and a television series on the way the franchise has become increasingly political and provocative, with box-office takings growing in kind. What began as a genre exercise has morphed into a war cry, the metaphors making way for primal screams.
The underlying conceit is solid: for a 12-hour period, one day a year, the US government sanctions all crimes, up to and including murder. Emergency services are unavailable for the duration of the purge, while those who wish to do so can take personal grudges to grisly conclusions without criminal consequence. As a result, crime overall is at an all-time low, fewer people live below the poverty line and unemployment is at 1%. But as the series has developed, the emerging theme has been that those behind the purge are doing it for their financial betterment: to have the poor killed off, thus diminishing the need for welfare, healthcare and housing.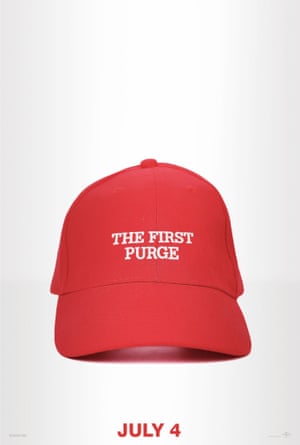 Read more: https://www.theguardian.com/film/2018/jul/04/how-the-purge-trolls-trumps-america-jason-blum-first-purge