For as long as men have been going bald, weve been trying to keep their hair on. Now, scientists are finally getting to the root of the problem. By Richard Godwin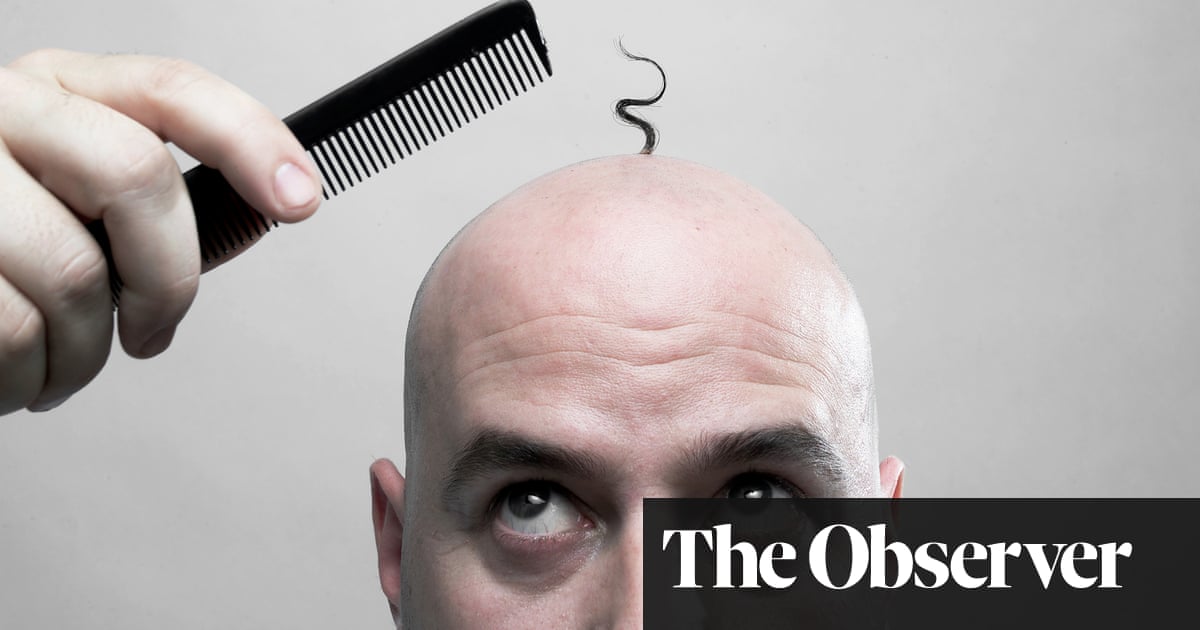 Larry David was once asked what he was most proud of in life. Thats easy, the creator of Seinfeld and Curb Your Enthusiasm replied, it would be the way Ive adjusted to baldness.
He reasoned that in a world where 75% of women say they wouldnt date bald, the bald man who forswears hair plugs, periwigs, toupees, sombreros, simply has to try harder. We have to dress a little better, make a little more money and have a little more charm just to compete. And we do. Have a conversation with a bald man sometime. Go ahead. Do yourself a favour. Tell me you dont walk away impressed.
David made this claim back in 2000. But fast-forward a few years and his enhanced compensation strategy begins to look a little quaint. Androgenetic alopecia, or male pattern baldness, afflicts about half of all men aged 50 and they cant all reinvent the sitcom. And significant advances in the 3bn hair regrowth industry mean that they have other, seemingly easier, options. The man who is ideally bald (to use Vladimir Nabokovs description of his comic hero, Pnin) may soon become a rare sight.
Hair transplant surgery which works by painstakingly moving grafts of hair (typically two to four follicles at a time) from the back of the head to the temples and crown, the first parts to drop is becoming mainstream. Wayne Rooney was frank about his 48-hour, 30,000 follicular unit extraction at Harley Street Hair Clinic in 2011, and is widely credited with changing attitudes towards the procedure. Actor James Nesbitt had one as he feared hed lose out on roles as a bald man. It was something I struggled with, he said, and that was probably the vanity in me.
There are pharmaceutical solutions, too. Finasteride (often referred to by its brand name, Propecia) and Minoxidil (aka Regaine/Rogaine) are both available via online prescription in the UK. They stop hair falling out as opposed to making it grow back again, though some report more lustrous locks after three months or so. Donald Trump is the worlds most famous Propecia user. Never go bald, he once counselled. The worst thing a man can do is go bald. Hes not wrong. The anti-bald dating prejudice that David lamented extends to politics. Only five US presidents have ever been bald. As laughable as Trumps follicular arrangements are, chances are that if nature had taken its course, a bald Trump wouldnt have got to the White House. Careful what you wish for.