Young people with HIV in Brazils poorest favelas often have no support, but in Boi Malhado, one team is determined to provide vital help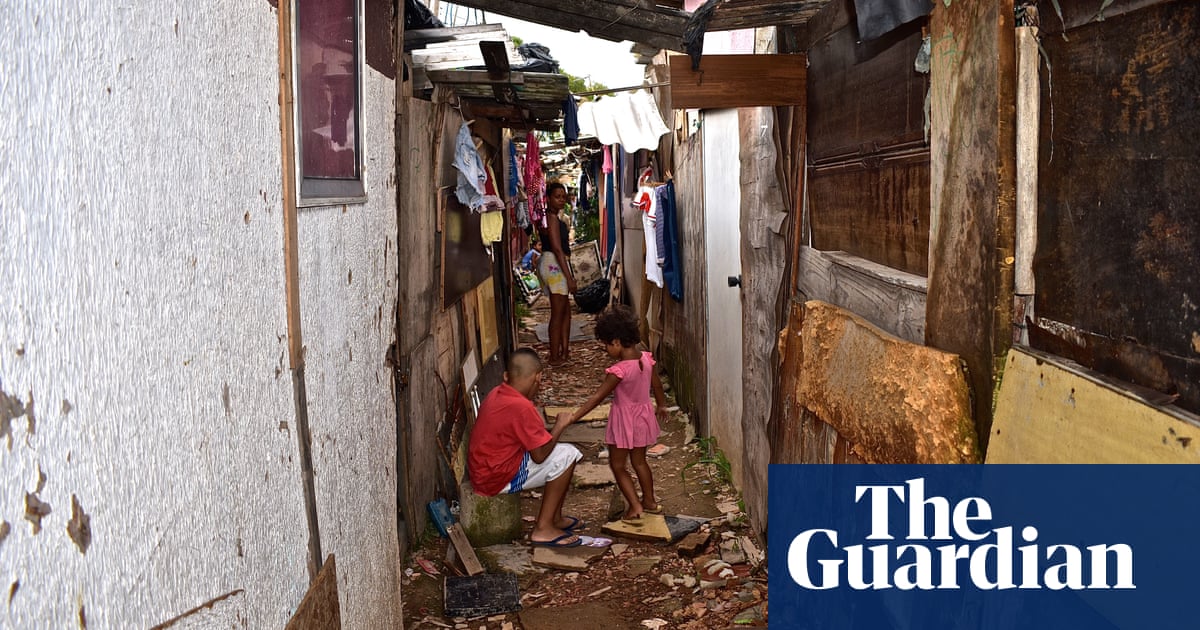 On a hill overlooking a middle-class neighbourhood and a hospital lies one of So Paulos slums home to about 300 families trying to eke out a living in the largest city in Brazil. Here in Boi Malhado, ramshackle dwellings built with planks of wood and corrugated iron are perched precariously on the hillside. Only recently, one house belonging to a mother and her newborn baby collapsed. Both survived but the remains are there for everyone to see.
Children run up and down narrow passageways between laundry lines and live electric wires; sewers are a hole in the ground covered by a piece of wood; and water access is sporadic its common for the community to go without for days. Our government is very unfair, says resident Mariangela Ferreira, 35. We pay our taxes and we dont even have the basics.
Read more: https://www.theguardian.com/society/2020/mar/03/health-workers-scared-enter-treat-hiv-sao-paulo-favelas