England have finished fourth at the 2018 World Cup, after a 2-0 defeat against Belgium in their third-place play-off at the St Petersburg Stadium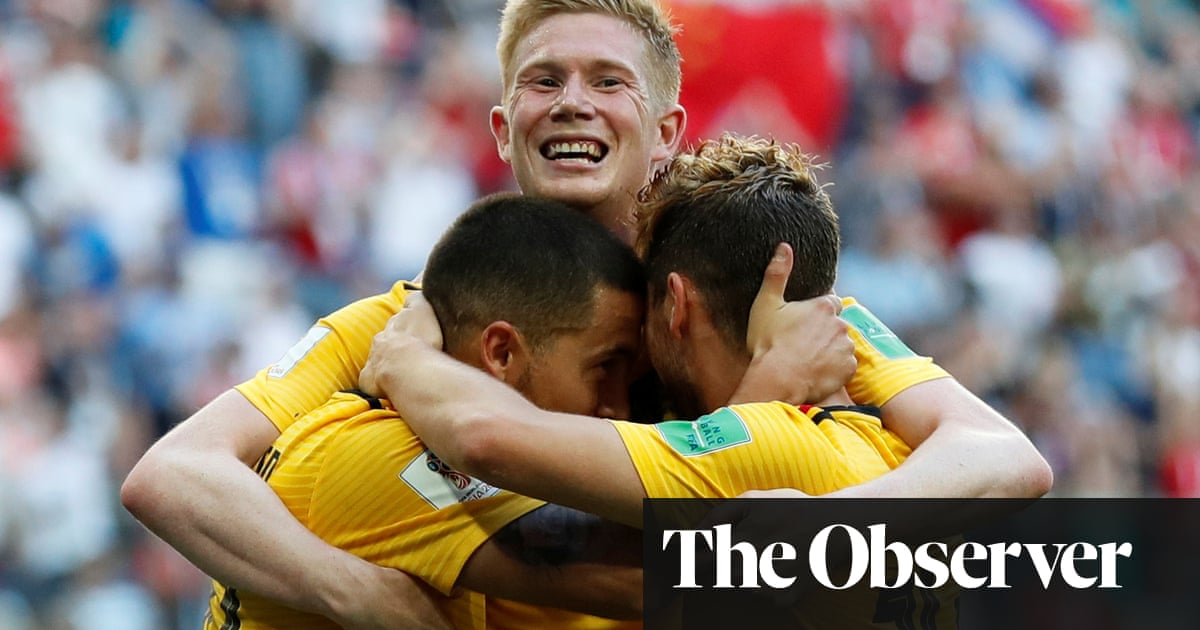 There was a collective puffing of cheeks by Englands players at the final whistle as realisation dawned that it was over. They ended up victims of Belgiums best-ever World Cup showing, beaten by a team who will be welcomed by King Philippe at Chteau de Laeken on Sunday before a parade in Brussels Grand Place. England intend to fly back, quietly and without fanfare, to Birmingham with holidays on their mind. Instinctively, it feels as if they might merit more.
Gareth Southgates young and talented squad have surpassed all expectations. No England team have bettered the fourth place they claimed, unexpectedly and joyously, on foreign soil. Plenty of those on the outside looking in will offer reminders that they escaped high-calibre opposition courtesy of a kind draw, and that Belgium, ranked third in the world, beat them twice. The manager admitted there was a gulf in quality and experience between the two sides. But, in the context of the anxious mess England have appeared at recent major finals, this campaign has been regenerative.
They return with their reputation revived, a squad inspired to improve further and bolstered by the positive experience they have enjoyed over four weeks in Russia. Their real frustration had been endured in the Luzhniki in midweek. This afterthought in St Petersburg, a game played amid the locals Mexican waves and those familiar chants of Rossiya, should not taint anythingthat came before. Their rather sluggish first-half showing could be explained by the reality they had been granted not much more than 48 hours, and virtually no training or preparation time, to recover from that crushing disappointment. A numbing sense of anticlimax had inevitably pursued them north from Moscow.
And yet they still revived after the interval, with Jesse Lingard and Marcus Rashford injecting more urgency into the display. That refusal to go out with a whimper is another cause for optimism. Weary legs and tired minds always had the potential to reduce this contest to a plod as it dragged on in the muggy heat, but England were more assured in their passing, more forceful moving up the pitch and threatened to reclaim parity after Thomas Meuniers early goal.
Chances were created, opportunities missed. Then Eden Hazard, stirred into action and, fed by the irrepressible Kevin De Bruyne, danced downfield and settled the occasion by deceiving Jordan Pickford with a twist of his hips before burying a shot inside the near post. That was a reminder of the pedigree that England were up against.
At least a contest no one had relished was competitive at times, despite Englands slack opening which had left them chasing the game almost from the outset. Thibaut Courtoiss clearance had been nodded down by Nacer Chadli for Romelu Lukaku to accept, with the strikers return pass inside Kieran Trippier weighted perfectly for the West Brom winger turned wing-back to collect. His cross was converted by Meunier, sprinting in ahead of a startled Danny Rose. A horrible goal to concede, offered Southgate. But the players attitude was still outstanding. They never stopped. They used the ball really well and, in the second half, the players were relentless. There were some incredible individual performances.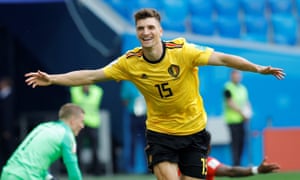 Read more: https://www.theguardian.com/football/2018/jul/14/england-belgium-world-cup-third-place-play-off-match-report