The CDC has recommended alternatives due to a shortage of N95 respirators but experts say the guidance is fueling illness among health workers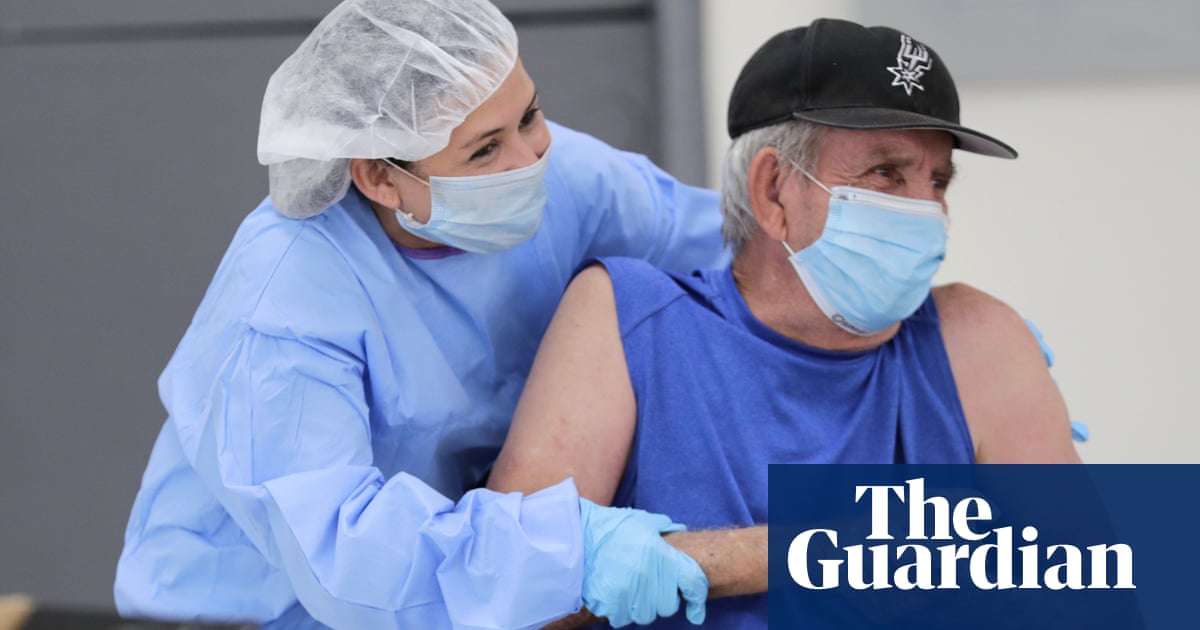 With crucial protective gear in short supply, federal authorities are saying health workers can wear lower-grade surgical masks while treating Covid-19 patients but growing evidence suggests the practice is putting workers in jeopardy.
The Centers for Disease Control and Prevention (CDC) recently said surgical masks are an acceptable alternative to highly protective N95 respirators unless workers are performing intubations or other procedures on patients with Covid-19 that could unleash high volumes of virus particles.
But scholars, not-for-profit leaders and former regulators in the specialized field of occupational safety say relying on surgical masks which are considerably less protective than N95 respirators is almost certainly fueling illness among frontline health workers, who probably make up about 11% of all known Covid-19 cases.
Theres no doubt in my mind that thats one of the reasons that so many healthcare workers are getting sick and many are dying, said Jonathan Rosen, a health and safety expert who advises unions, states and the federal government. As of 23 April, more than 21,800 healthcare workers had contracted the coronavirus and 71 have died, according to a House education and labor committee staffer briefed by the CDC.
The allowance for surgical masks made more sense when scientists initially thought the virus was spread by large droplets. But a growing body of research shows that it is spread by minusculeviral particles that can linger in the air as long as 16 hours.
A properly fitted N95 respirator will block 95% of tiny air particles down to 0.3 micron in diameter, which are the hardest to catch from reaching the wearers face. But surgical masks, designed to protect patients from a surgeons respiratory droplets, arent effective at blocking particles smaller than 100 microns, according to the mask maker 3M. A Covid-19 particle is smaller than 0.1 micron, according to South Korean researchers, and can pass through a surgical mask.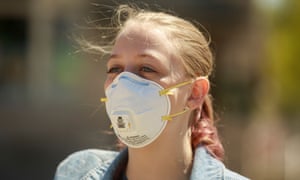 Read more: https://www.theguardian.com/us-news/2020/apr/28/us-face-masks-n95-surgical-coronavirus-health-workers