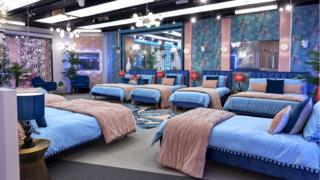 Celebrity Big Brother is back – and the latest line-up includes soap stars, reality show veterans, a Hollywood actress and a former footballer – but despite the rumours, there is no sign of Stormy Daniels (as yet…).
This year's theme is "eye of the storm" and viewers who had been expecting to see the adult film star – who has had a legal battle with US president Donald Trump – were teased with a presidential-themed task on the opening night.
While the show's viewing figures aren't anything like what they used to be, Channel 5 as always is promising surprises as the series unfolds.
Let's take a look at the new housemates:
---
Gabby Allen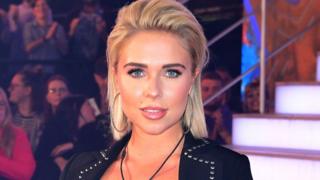 If you're still suffering withdrawal symptoms from Love Island, its 2017 star Gabby Allen will be a sight for sore eyes.
Since leaving the villa, she and former boyfriend and Blazin' Squad star Marcel Somerville have broken up.
From finding love in one home televised across the nation, to moving on in another, Gabby's life is certainly eventful to say the least.
---
Dan Osborne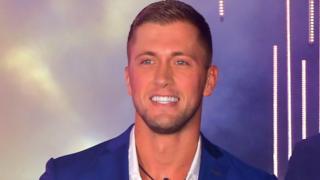 Most CBB series include a current or former star of Towie so it's no surprise to see former Towie star and resident bad boy Dan Osborne in the house.
But here's the goss: Osborne split from his wife, Eastenders actress Jacqueline Jossa earlier this year, after being romantically linked to the former Love Island star Gabby Allen (who we've just mentioned of course).
Maybe the Channel 5 producers are trying to conjure up some of that Love Island magic in the Big Brother house?
---
Roxanne Pallett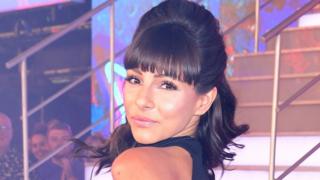 Just weeks after surviving a car crash, the former Emmerdale actress will likely be enjoying some R&R in the Big Brother house – or at least what passes for R&R in that crazy environment.
In July she was taking part in a stock car race in North Yorkshire, where she was airlifted to hospital after being cut from the race car.
This week she revealed she got engaged to her boyfriend just seven days after meeting him.
And now she's been flung into the CBB house, a big test for many a new-fledged relationship in the past.
---
Kirstie Alley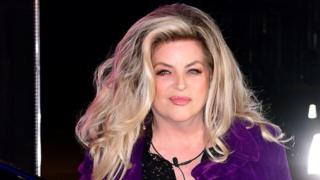 Former Cheers actress Kirstie was the first celebrity to enter the famous house this series and therefore was given the first task, to act as an (unelected) president of her housemates.
Despite having a successful career as an actress, nowadays there's a lot more public interest in her life as a Scientologist.
Alley was raised as a Methodist (a denomination of Protestant Christianity) but converted to the Church of Scientology in the late 1970s and has since become one of the religion's most famous members, alongside Tom Cruise and John Travolta.
---
Sally Morgan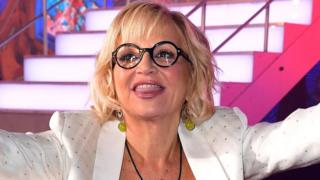 Known as Psychic Sally, we wonder whether she can already predict which celebrity will be crowned the winner of Celebrity Big Brother.
Morgan does more than 150 live stage shows a year and has also starred in several TV shows, focusing on her supernatural gifts.
And five years ago, she received a £125,000 payout from the Daily Mail over reports that claimed she had received instructions from a hidden earpiece during a show in Dublin. The paper apologised and said it accepted the article was untrue.
---
Rodrigo Alves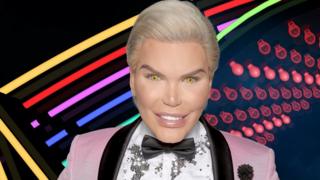 Rodrigo earned the nickname of The Human Ken Doll after undergoing more than 100 surgeries and procedures, including pec implants and botox, to totally transform himself.
Rogrido is a regular on red carpets and has more than 700,000 followers on Instagram, where he is seen frequenting beaches, partying on yachts and flaunting his collection of corsets.
In 2017, when there were reports that Alves was going to enter the house, he told Metro: "'If I were to go on a show of that format, it will show the public the real side of me, because all they know is what they read on the news."
---
Chloe Ayling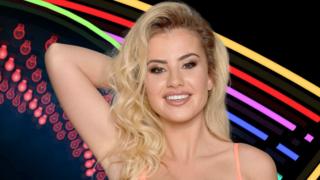 Model Chloe made headlines last year after she was lured into a fake photoshoot in Italy and help captive for six days.
In June, Lucasz Herba was convicted of kidnapping, extortion and carrying false documents. He was jailed for almost 17 years.
Speaking to BBC Radio 5 Live in July, Chloe said: "Because I wasn't crying and in tears, that's what led to people to think that I was not being truthful."
---
Ryan Thomas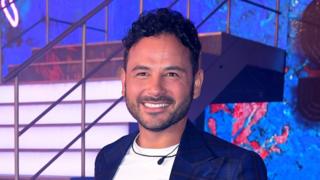 The former Coronation Street star has followed his brothers into reality TV and is swapping the Rovers Return Inn for the Diary Room.
Ryan, who played builder Jason Grimshaw, is already the favourite to win this year's series with the bookies.
He's not the first member of his family to venture into reality TV – his brother Scott is a former Love Island contestant and, in 2016, Scott's twin Adam appeared on I'm A Celebrity.
And Ryan quickly won the first viewers' vote of the series – being elected vice-president of the Big Brother House on opening night – which is usually a clear sign that he is the most-recognisable and most popular at the outset. But CBB history demonstrates how quickly that can change.
---
Jermaine Pennant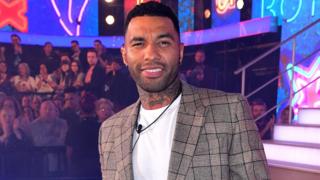 The former Arsenal and Liverpool footballer has made some of his former teammates nervous by entering the house.
"I think they are concerned, yeah," he told the Daily Star. "They are worried about what hidden gems I might come out with, skeletons that might come out of the closet."
The 35-year-old was just 15 when he was sold by lowly Notts County to Arsenal for £2m and he has had an eventful career since then – with 24 England under-21 caps, and an appearance in the Champions League final.
But he has also hit the headlines for spending time in jail for drink-driving and driving while disqualified – and for being the first Premier League star to play while wearing an electronic tag.
---
Hardeep Singh Kohli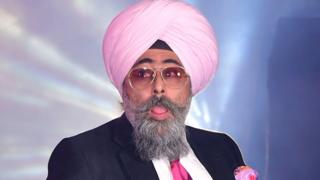 Hardeep is no stranger to reality TV – having appeared on Celebrity MasterChef and a celebrity version of The Apprentice.
The 49-year-old Scottish comedian and broadcaster-turned chef also lived on the streets while filming Famous, Rich and Homeless for the BBC.
In 2009, while working for the BBC's One Show, he "apologised unreservedly" following a complaint of inappropriate behaviour from a female colleague. He was dropped from the show for six months but never returned.
The father-of-two said at the time he recognised he had "overstepped the mark" but had been "badly treated" by the BBC over the incident.
---
Natalie Nunn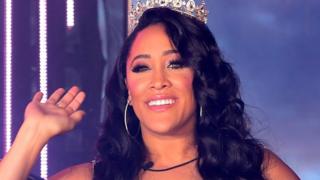 Natalie will only really be known to those viewers who gorge on American reality TV shows – but they have provided some of CBB's most memorable contestants in recent years.
She first appeared on the small screen when she took part in season four of US hit Bad Girls Club in 2009.
The show is focused on fights and arguments between a small group of unique but highly aggressive women, so it took some effort for Natalie to be booted off the show after a physical altercation with her co-stars.
Maybe the British sensibility will kick in and mellow Natalie out during her stay in the UK? But arriving for the opening night show wearing a crown and declaring herself "the Queen of England" suggests not.
---
Nick Leeson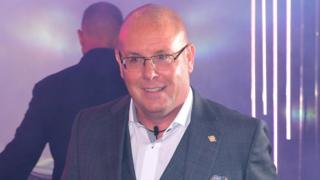 Amongst the usual recycled reality stars and soap actors, this is probably the most unlikely housemate on this year's show – and one whose infamy may have to be carefully explained to any viewers under 30.
Nick was a Watford-born banker who briefly became one of the most talked-about people in the world when he made a series of increasingly risky financial trades – and his unauthorised actions caused £800m of losses and led to the collapse of Barings Bank, the world's second oldest merchant bank, in 1995.
It was such a sensational incident that it was later made into a film – called Rogue Trader – and Nick was portrayed by Ewan McGregor.
After spending time in a Singapore prison for his rogue trading, Nick became a motivational speaker – but it will be interesting to see if housemates put him in charge of their shopping budget.
---
Ben Jardine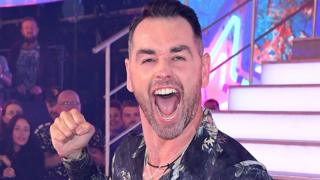 This is the second reality show in the space of a year for Ben. In December, he married policewoman Stephanie for Channel 4's Married At First Sight. They met for the first time at the altar but the couple broke up after the show's final episode aired on TV.
He was later accused of cheating on Stephanie and admitted to kissing other woman behind her back.
Oh, and did we mention, he's going to be a dad too, fathering a child with a mystery woman.
He told The Sun: "I have been blessed. Out of all the chaos of this past year something beautiful has happened, which I will forever protect and be grateful for."
---
Read more: http://www.bbc.co.uk/news/entertainment-arts-45194590