Luiz Henrique Mandetta suggests Brazilians are confused by mixed messages from government and urges single, united line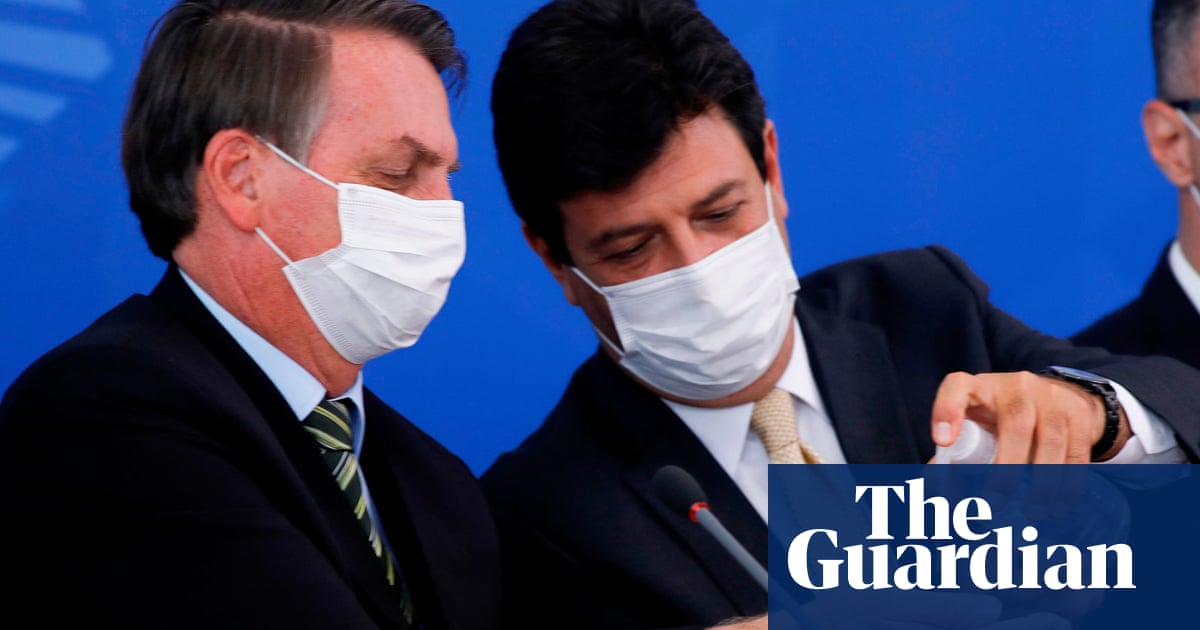 Brazils health minister has publicly defied President Jair Bolsonaro over coronavirus, accusing him of sowing doubt in Brazilian minds over the need for physical distancing.
In a Sunday night interview with Brazils most-watched television network, Luiz Henrique Mandetta signalled that Bolsonaros insistence on snubbing health ministry distancing recommendations was confusing the countrys 210 million citizens.
They dont know whether to listen to the health minister or to the president, Mandetta said. He urged Bolsonaros administration to present a single, united line on how to tackle the pandemic.
In a clear dig at Bolsonaros repeated defiance of distancing guidelines, Mandetta said: When you see people going into bakeries, to supermarkets this is clearly something that is wrong.