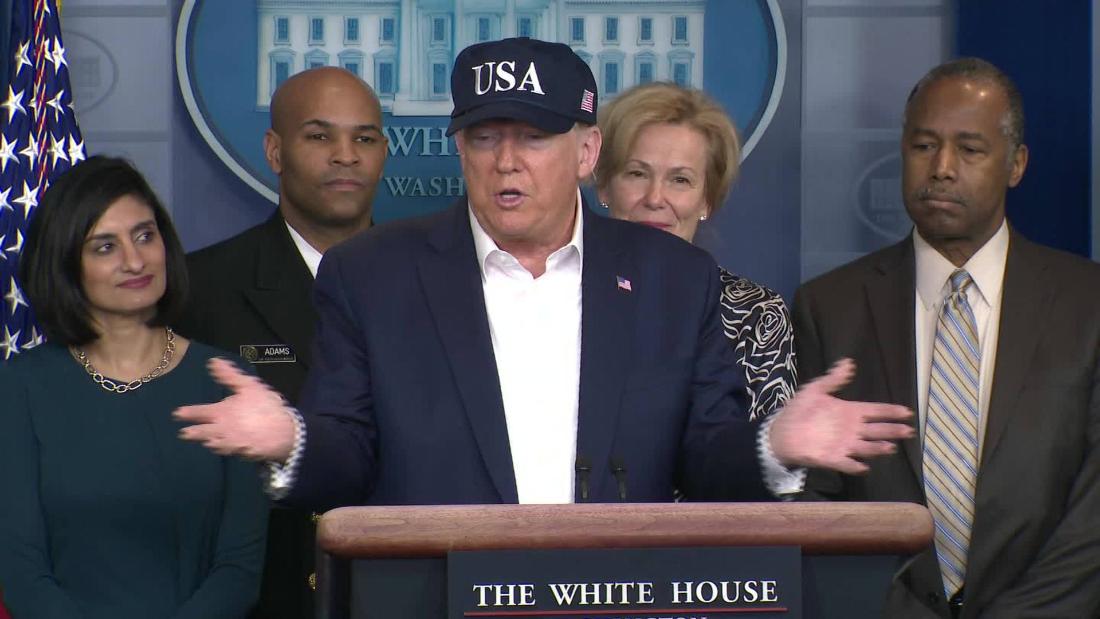 Washington (CNN)The White House has notified federal departments and agencies that only "mission-critical" travel is recommended for federal employees at this time amid the coronavirus outbreak.
Health officials have advised citizens to take precaution when traveling. On Saturday, President Donald Trump announced additional
travel restrictions
in Europe that include the United Kingdom and Ireland as the administration works to slow the spread of the virus.
Bloomberg
was first to report the White House guidance for federal employees regarding travel.
On Saturday, Vice President Mike Pence sent a letter to White House staff telling employees to "avoid physical contact" and advising them to follow guidance from the Centers for Disease Control and Prevention on practicing good hygiene.
Read more: https://www.cnn.com/2020/03/15/politics/white-house-trump-work-travel-restrictions-coronavirus/index.html