A Fox News poll found that women were more likely to believe Christine Blasey Ford, the supreme court nominees accuser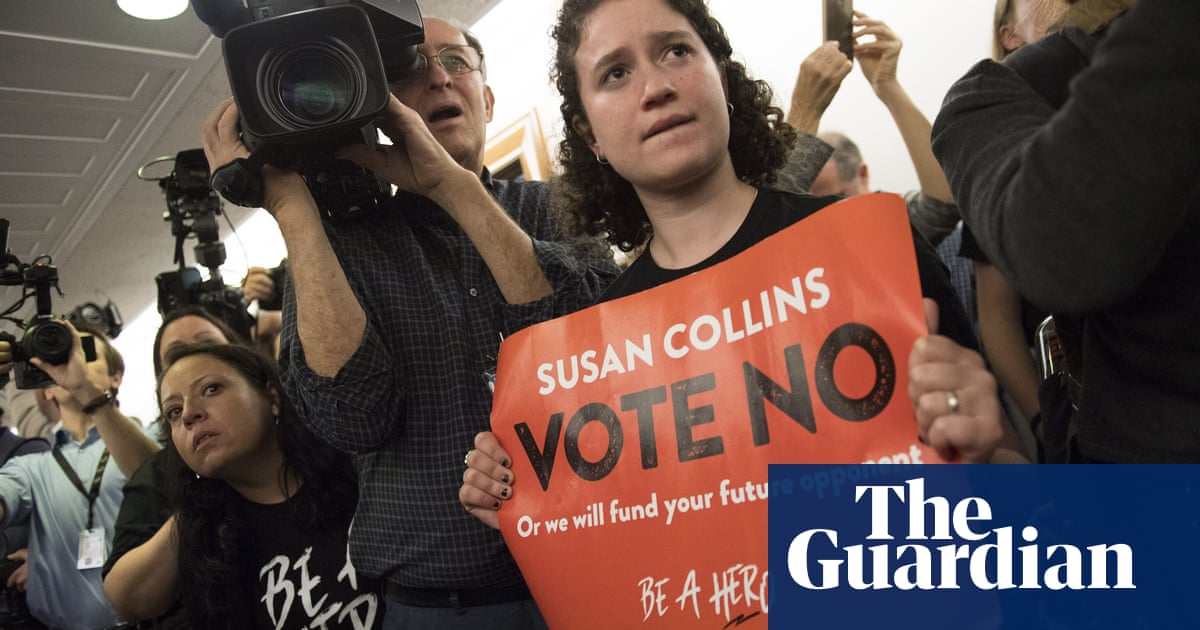 As allegations of sexual misconduct have rocked the hearings for Brett Kavanaugh, Donald Trumps US supreme court nominee, Republicans in Washington have largely struck a defiant tone, accusing Democrats of mounting a smear campaign to derail the nomination.
But some conservative women are expressing discomfort with Trumps pick to replace the retiring justice Anthony Kennedy with potentially grave consequences for a party already struggling to resolve a longstanding problem with gender.
And with six weeks remaining before the November midterms, some fear the controversy around Kavanaugh could further energize the left, while suppressing turnout among Republicans. Others fear the implications of supporting a supreme court nominee accused of sexual assault in a political climate where the presidents own treatment of women is under constant scrutiny.
A lot of women on the right feel that, from a professional standpoint, hes qualified, said Liz Mair, a Republican strategist, of Kavanaugh. They are not convinced that he did this.
That said, I think there are a lot of conservative women who can envision how some of whats being alleged could have happened, given what was deemed to be more culturally acceptable in the late 70s and early 80s.
Until just over 10 days ago, Kavanaugh appeared to be on a path toward swift confirmation to the highest court in America. Then the first shoe dropped: Christine Blasey Ford, a professor, alleged that Kavanaugh sexually assaulted her at a party more than three decades ago.
The White House and Republicans in Congress were still contending with the fallout of Fords claim when a second accuser, Deborah Ramirez, came forward and alleged that she, too, had been harassed by Kavanaugh decades prior. In an interview with the New Yorker published on Sunday, Ramirez said Kavanaugh had exposed himself to her at a party while attending Yale University in the early 1980s.
A third woman is expected to go public with new allegations this week.
Kavanaugh has denied the allegations against him and on Monday defended his record in an interview with Fox News, taking a highly unusual step for a supreme court nominee by engaging with the media.
What I know is the truth, and the truth is Ive never sexually assaulted anyone, Kavanaugh told Fox Newss Martha MacCallum.
I want a fair process where I can defend my integrity, and I know Im telling the truth, the judge added.
I know my lifelong record and Im not going to let false accusations drive me out of this process.
That Kavanaugh chose to sit down with the presidents preferred network signalled both a play to the Republican base and a tacit admission his nomination might be in peril.
A Fox News poll taken in the wake of Fords allegation found a record number of voters oppose the Kavanaugh nomination. The survey also found that voters believed Fords claims over Kavanaughs denials by a six-point margin.
Women were more likely to believe Ford by 10 points overall, with the same number climbing to 17 points among suburban women. Men, by contrast, sided with Ford by just one point.
Two of the Senates most prominent conservative women, senators Susan Collins of Maine and Lisa Murkowski of Alaska, have been largely silent amid the controversy. Both are regarded as key swing votes who could make or break Kavanaughs fate and are being targeted by ad campaigns.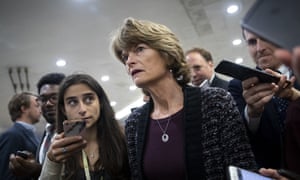 Read more: https://www.theguardian.com/us-news/2018/sep/25/brett-kavanaugh-sexual-assault-conservative-women