Deborah Ramirez, who attended Yale with Kavanaugh, has described a drunken party during which genitals were thrust in her face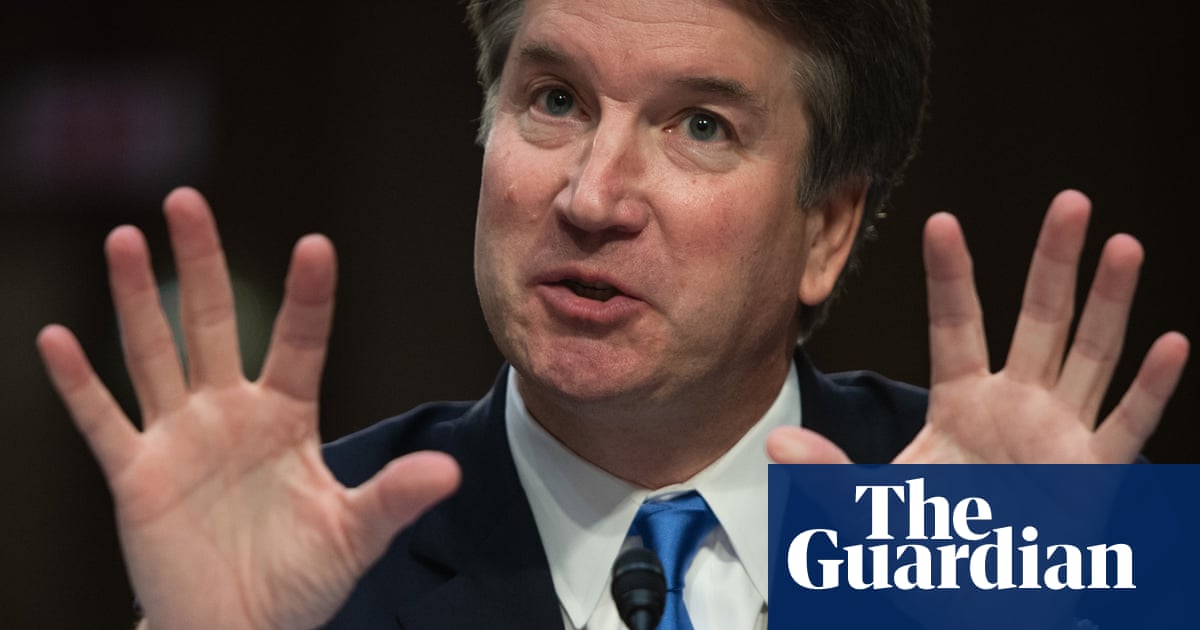 Supreme Court nominee Brett Kavanaugh faces a second allegation of sexual misconduct after another woman came forward accusing him of inappropriate sexual behaviour during his college years at Yale University.
The New Yorker magazine reported on Sunday evening that a 53-year-old woman, Deborah Ramirez, who attended university with Kavanaugh, has alleged that the judge appeared to have thrust his genitals in her face at a drunken party during their freshman year in 1983-4 academic calendar. She said she clearly remembers the judge, then a teenager, pulling up his pants after a penis was thrust in her face during a drinking game. She also accused Kavanaugh of laughing at her in the aftermath and has said the FBI should investigate the incident.
The judge already faces a separate allegation of sexual assault made by Christine Blasey Ford, a professor at Palo Alto University, who claims Kavanaugh attempted to sexually assault her at a drunken high school party in the early 1980s.
Ford and Kavanaugh are set to testify before the Senate Judiciary Committee on Thursday to address the allegations after a week of fraught public negotiations between Fords attorneys and Senate Republicans.
With the conservative judges confirmation prospects already hanging the balance, the news of a second set of allegations is likely to alarm Republicans who are hoping to push Kavanaughs nomination through the Senate, where they hold a slim 51-49 majority.
Kavanaugh, who currently sits on the D.C. Circuit Court of Appeals, is a former Bush administration official who has been nominated to the seat vacated by Anthony Kennedy who was considered the swing justice on the court, particularly in cases involving issues like abortion and gay rights.
On Sunday evening Kavanaugh issued a statement through the White House press office categorically denying the allegations made by Ramirez.
This alleged event from 35 years ago did not happen. The people who knew me then know that this did not happen, and have said so. This is a smear, plain and simple. I look forward to testifying on Thursday about the truth, and defending my good name and the reputation for character and integrity I have spent a lifetime building against these last-minute allegations, Kavanaugh said.
The White House continued to back Kavanaughs nomination on Sunday evening. Kerri Kupec, an administration spokesperson, claimed that the new allegation was part of a coordinated smear campaign by the Democrats designed to tear down a good man.
Dianne Feinstein, the top Democrat on the Judiciary Committee, immediately called for a postponement of Kavanaughs nomination and called for the FBI to investigate both Ford and Ramirezs allegations.
In a statement, Chuck Grassley, the chair of the Judiciary Committee, said that he learned the allegations made by Deborah Ramirez about Judge Kavanaugh from this evenings New Yorker report. Neither she nor her legal representative have contacted the chairmans office. The article reports that Democratic staff were aware of these allegations, but they never informed Republican staff.
Grassley went on to characterize the developments as Senate Democrats actively withheld information from the rest of the Committee only to drop information at politically opportune moments. It increasingly appears that they are more interested in a political takedown than pursuing allegations through a bipartisan and professional investigative process.
Democratic Senator Mazie Hirono, who confirmed receipt of the allegations to the New Yorker, also did not immediately respond to a request for comment.
A spokesman for Utah Republican Mike Lee, who sits on the committee, told the Guardian that the new allegations came absolutely [as a] 100% surprise to the Senator.
According to the New Yorker, Ramirez studied sociology and psychology at Yale and attended a dorm party in Lawrence Hall where Kavanaugh was also present. Students were playing drinking game, and, according to her account a penis was thrust in her face, while she was inebriated.
She told the publication she remembered Kavanaugh was stood to her right and recalled him pulling up his pants while he and other students laughed.
Brett was laughing, she told the New Yorker. I can still see his face, and his hips coming forward, like when you pull up your pants.
The allegations in the New Yorker came only minutes before Grassley, released the original letter from Christine Blasey Ford detailing her allegations against Kavanaugh. The letter sent to Dianne Feinstein, the top Democrat on the committee, had not previously been available.
The leak of its existence spurred a media firestorm around Kavanaughs nomination. In the letter, Ford claims she was physically and sexually assaulted by Kavanaugh and that she received medical treatment as a result.
Also on Sunday night, Michael Avenatti, the lawyer for Stormy Daniels and a potential 2020 Democratic presidential candidate, released an email that he had sent to the Senate Judiciary Committee on behalf of an unnamed client. In it, Avenatti makes unsubstantiated and lurid claims about Kavanaughs behavior as a teenager in suburban Washington D.C.
In a statement on Sunday evening, Grassley said shortly after Mr. Avenatti announced that he may have information pertinent to the committees consideration of the Supreme Court nomination, the chairmans office emailed him directly to request any relevant information he might have. Mr. Avenatti publicly tweeted his response to committee staff. The committee staff requested that Mr. Avenatti provide any evidence that he claims to have.