As the NFL enters the first Sunday of the new season reports have emerged that the league will not institute a national anthem policy this year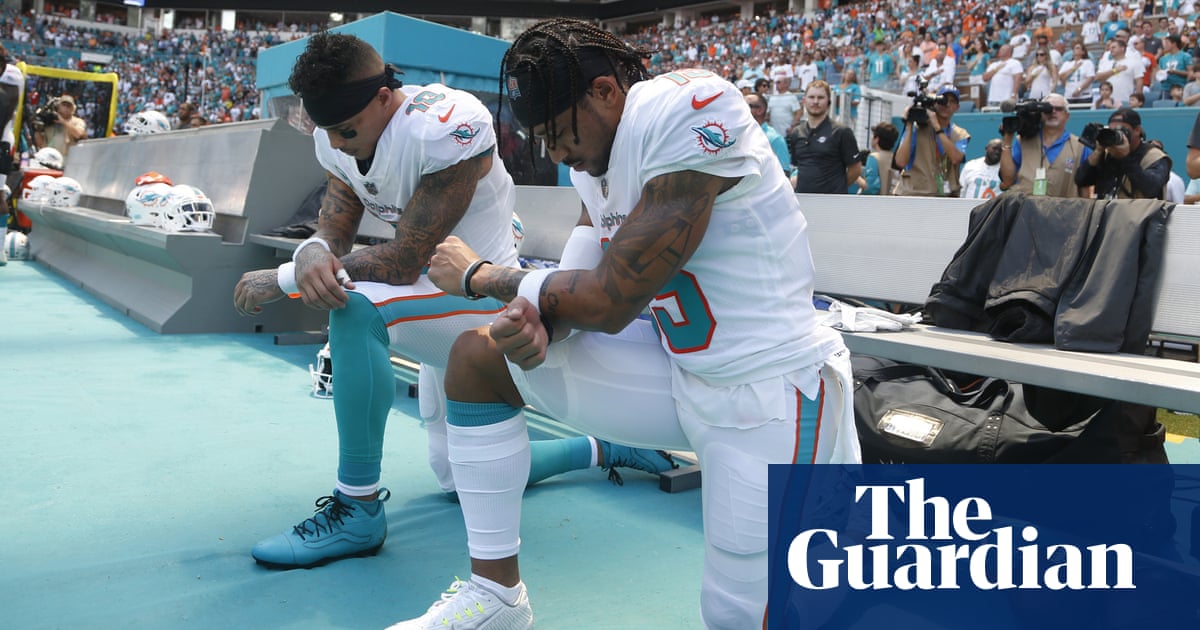 As the NFL entered the first Sunday of the new season and Donald Trump continued his attack on protesting players Colin Kaepernick praised the Miami Dolphins Kenny Stills and Albert Wilson for kneeling during the anthem.
Kaepernick started kneeling for the anthem in 2016 to highlight racial injustice in the United States. The protest soon spread around the league with critics including the US president saying it disrespected the flag and the military. The NFL and players union have yet to announce an anthem policy after the league initially ruled that teams could be fined if players knelt during the Star-Spangled Banner. On Sunday, ESPN reported that too many people have stances too strong to figure out a compromise.
On Sunday, Trump noted that television ratings for the leagues opening game on Thursday were down on last year. Wow, NFL first game ratings are way down over an already really bad last year comparison, Trump tweeted. Viewership declined 13%, the lowest in over a decade. If the players stood proudly for our Flag and Anthem, and it is all shown on broadcast, maybe ratings could come back? Otherwise worse!