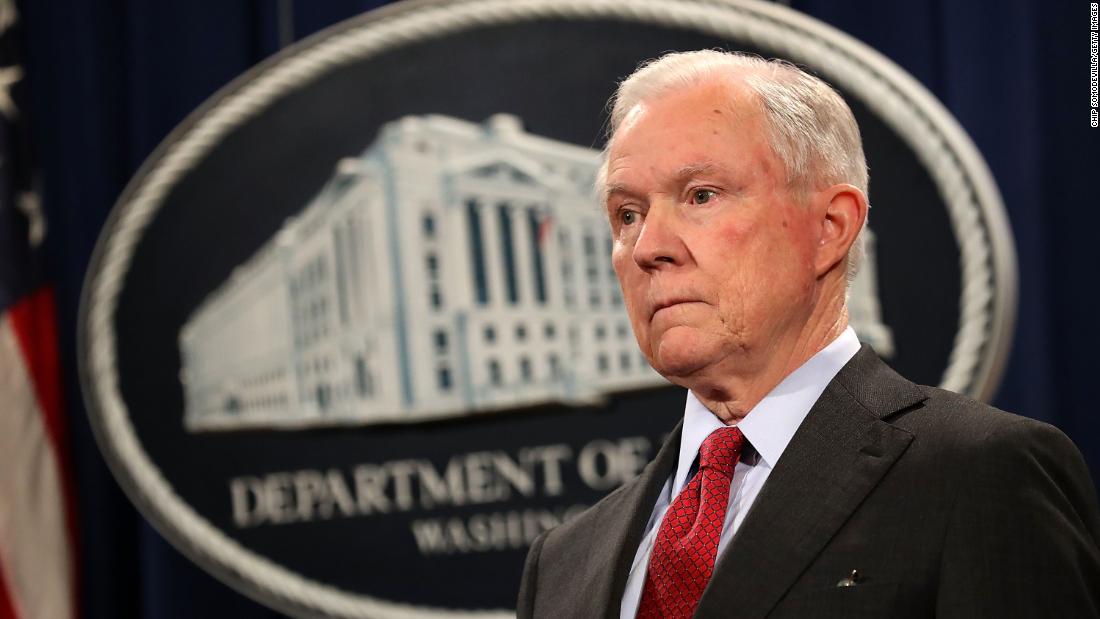 Washington (CNN)When then-candidate Donald Trump touted Jeff Sessions' support on the 2016 campaign trail, he'd joke that even he was surprised he beat out other immigration hawks for the prized endorsement. It was an indication of how strongly Trump resonated with the base on immigration and border security — and how strongly Sessions represented it.
Sessions' support among Republicans in the Senate is
publicly weakening
, as the President
continues to tweet
his frustration with his attorney general and early backer over his handling of special counsel Robert Mueller's investigation into Russian interference in the 2016 election.
But Sessions' supporters are saying one simple fact should keep the attorney general in office: There is no one else who could better execute Trump's own vision on immigration, and no one who bears more credit for what the President has achieved thus far.
Sessions "is almost irreplaceable because of his commitment and understanding of the core issue on which the President won his election," said Dan Stein, president of the Federation for American Immigration Reform, which advocates for slashing immigration dramatically.
Republican Sen. Lindsey Graham this week argued Trump deserves to replace Sessions, saying the relationship is "beyond repair."
That sentiment is not shared, however, in Sessions' strongest base of support — the groups that have long advocated for the immigration-restricting policies that the attorney general has aggressively pursued.
"Jeff Sessions has delivered exactly what Jeff Sessions said he would deliver during the years he served in the Senate," said Art Arthur, a fellow at the Center for Immigration Studies, a think tank that supports cutting immigration.
"He has been tremendously impactful on issues that are important to the President as it would relate to immigration," Arthur added. "He's been a loyal soldier to the President in office."
"It would be a serious political mistake for the President to fire Sessions now," echoed Jessica Vaughan, the director of policy studies at CIS. "It's lose-lose, because Democrats will say Trump is firing him to get a yes-man to obstruct whatever investigations they think are needed to topple the President, and conservatives, especially those who want immigration laws enforced, will be very upset to see Sessions go."
Stein suggested that Graham had ulterior motives. The South Carolina Republican is considered likely to run the Senate Judiciary Committee next year, and has a much more moderate view on immigration than Sessions.
"Lindsey Graham's equivocations are more related to the latter's salivating over the possibility of him chairing the Senate Judiciary Committee and promoting another amnesty scam on the American people than anything Sessions has done wrong in office," Stein said. "Graham knows that it would be impossible to get administration support for anything Graham wants to do on immigration as long as Sessions is Attorney General."
Graham's office did not respond to a request for comment.
Read more: https://www.cnn.com/2018/08/28/politics/jeff-sessions-support-immigration-base/index.html