The sprawling internet theory, beloved by Trump supporters, has ensnared everyone from Tom Hanks to Hillary Clinton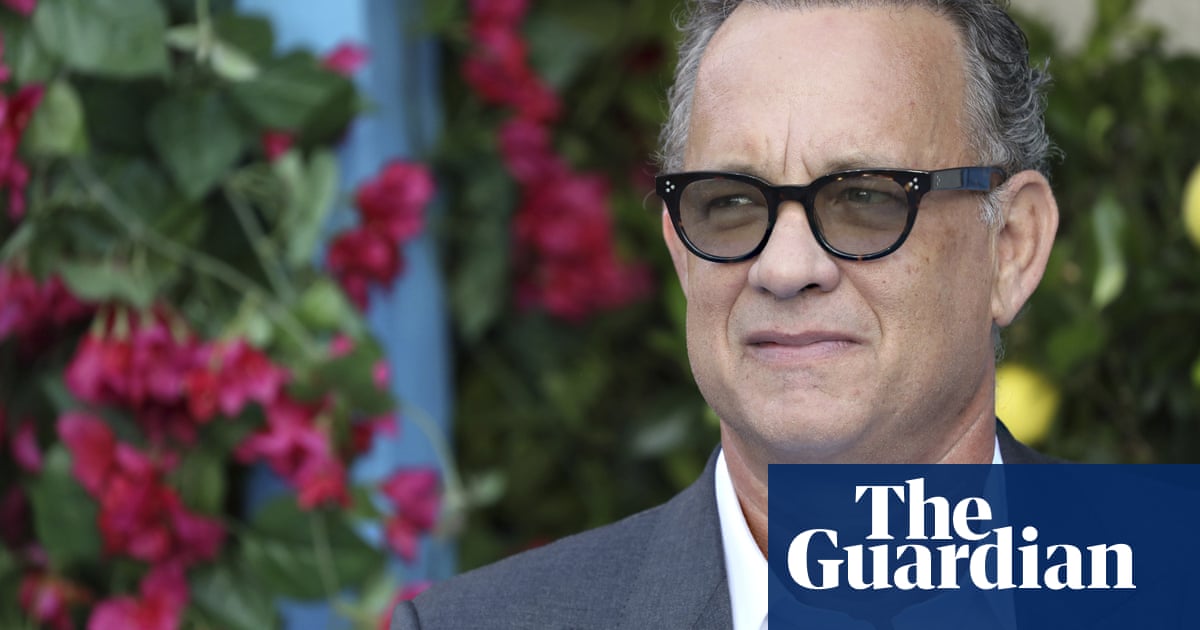 If you happened to be watching YouTube videos on Monday morning and were struck by an urge to check in on one of Americas most beloved movie stars, you were likely in for a nasty surprise.
Sarah Ruth Ashcraft says Tom Hanks is a pedophile, read the title of the top video search result for the actors name. Tom Hanks Alleged Sex Slave Speaks Out, read another top search result.
Indeed, the top five results and eight out of the top 14 were variations on the pedophilia theme, interspersed with the hashtags #QAnon, #Pizzagate and #Pedogate.
These bizarre results, first spotted by the NBC reporter Ben Collins, are not the result of the latest #MeToo era investigation reporting. Instead, they are the entirely unsubstantiated manifestation of a sprawling rightwing conspiracy theory known as QAnon.
Heres our best effort at explaining what you do and dont need to know about QAnon.
Meet Q
On 28 October 2017, Q emerged from the primordial swamp of the internet on the message board 4chan. In a thread called Calm Before the Storm, and in subsequent posts, Q established his legend as a government insider with top security clearance who knew the truth about a secret struggle for power involving Donald Trump, the deep state, Robert Mueller, the Clintons, pedophile rings, and other stuff.
Since then, Q has continued to drop breadcrumbs on 4chan and 8chan, fostering a QAnon community devoted to decoding Qs messages and understanding the real truth about, well, everything.
What do followers of QAnon believe?
Its hard to say. The conspiracy theory is generally pro-Trump and anti-deep state, but it is not exactly coherent, and like many conspiracy theories is flexible enough to adapt to any new developments that might disprove it.
New York magazine and the Daily Beast have written articles explaining more of the basic beliefs of QAnon, but chances are that the more you read about it, the more confused you will be. Imagine a volatile mix of Pizzagate, InfoWars and the Satanic Panic of the 1980s, multiplied by the power of the internet and with an extra boost from a handful of conservative celebrities.
Wait, celebrities believe in QAnon?
Before she was fired from her own sitcom for her racist tweet about Valerie Jarrett, Roseanne Barr raised eyebrows with a series of tweets that invoked QAnon. Barrs tweets focused on the supposed existence of hundreds of pedophile rings, including in Hollywood, that Trump is personally breaking up.
Another high-profile QAnon is Curt Schilling, the former Major League Baseball pitcher who now hosts a podcast for Breitbart.
Does anyone else believe in QAnon?
Yes, but its not clear how popular it actually is. Joseph Uscinski, a University of Miami professor who studies conspiracy theories, said by phone that QAnon remains a fringe belief held by a very small number of people. Dont confuse the popularity of this with the popularity of Kennedy assassination theories, he said.
Most QAnon followers are Trump supporting evangelicals, Uscinski said, who are predisposed to believe a pro-Trump, anti-liberal narrative. Uscinski also cautioned against treating QAnon followers as any more gullible than other people.