The academic and author on the inspiration of Madonnas feminist legacy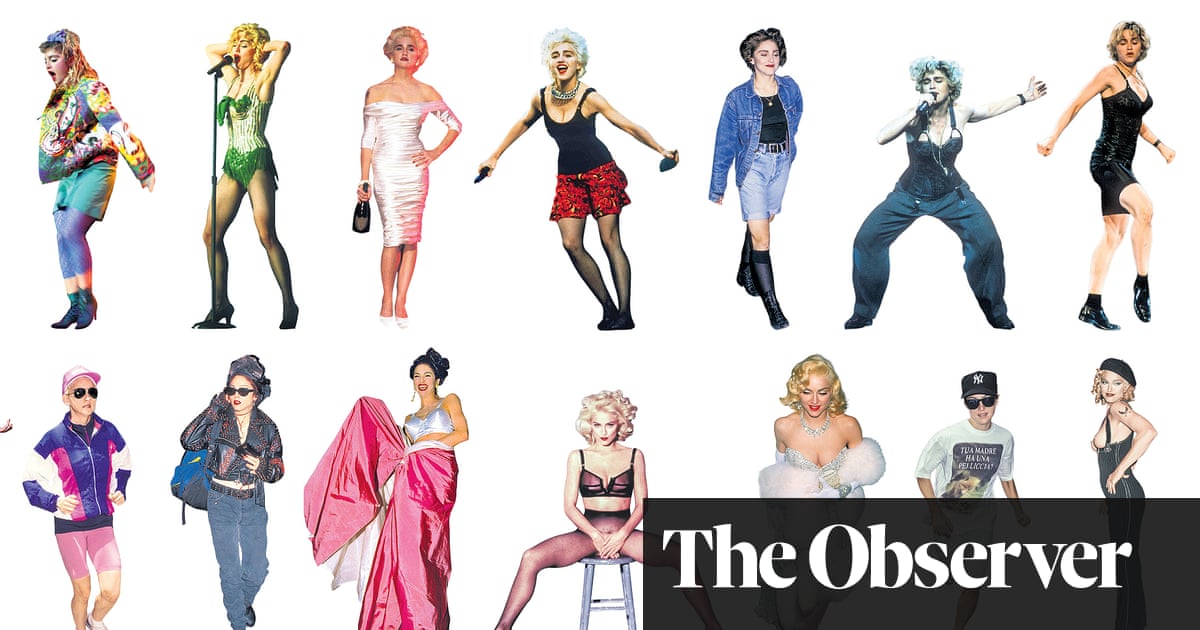 For me, it was Lucky Star, in 1983. That video is burned into my brain. Not because I loved the song there were many songs around that time I loved far more: Hungry Like the Wolf, Every Breath You Take, Come on Eileen; I never liked Lucky Star as much and still dont.
At that point, no one had any idea how Madonna would evolve, how cleverly she would keep shifting her styles musical, fashion, dance ahead of trends. I just loved the way she blended post-punk toughness with playful girl power. Madonna projected the older girl that pre-adolescents wanted to be. And thats why they called her fans wannabes a name that was patronising, but not inaccurate. And then suddenly there was Material Girl: full glamour had entered the picture and she had become someone to watch.
But it was with her 1990 Blond Ambition tour that Madonna catapulted herself into megastardom, shaping the music industry, taking firm hold of her own business reins and sending a clear message while she was at it. Blond Ambition blonde without the feminine e, presumably to underscore the pun on blind ambition, but with the added advantage of rejecting the trappings of normative gender. The Blond Ambition tour, Madonnas third, is widely acknowledged as the mother of todays multimedia concert extravaganzas, fusing performance art, theatre, dance, fashion and video with pop songs. It broke box-office records and taboos, mixing themes of female sexuality, power, religion and gender fluidity. It prompted Forbes magazine to ask if she was Americas smartest businesswoman; 23 years later, the magazine would identify her as the highest-paid celebrity in the world, earning $125m (77.4m) in 2012-2013. She has sold more than 300m records worldwide and her singles have made her the most successful solo artist in the history of the American charts.
By 1990, Madonna had already successfully reinvented her image several times although she had been a star for less than a decade, but one of her inspirations was always Marilyn Monroe. As early as 1985, the video for Material Girl offered a playful homage to Monroes equally famous performance of Diamonds Are a Girls Best Friend from Gentlemen Prefer Blondes. It was clear from early on that she had absorbed an important lesson from Marilyn: Madonna would not be trapped by her own image. She would seize control through change, moving too rapidly through the styles she played with whether in music, fashion, dance to be fixed by them. But amid all the changes in style, she remained consistent about one thing: even when she courted controversy, she always did so in the name of liberation, particularly sexual liberation and womens right to control their own destinies.
Not everyone agrees that she is feminist or empowering (not least because not everyone agrees what it means to be feminist or empowering). But even though some of her artistic ventures have failed her films, in particular, have come in for more than their fair share of criticism Madonna is never troped in terms of failure. Even when she is being lambasted, her success remains definitional, unyielding, the adamant fact of herstardom. This makes her very unlike some of the other women associated with blond ambition, including Marilyn, who is routinely pitied in the cultural stories told about her.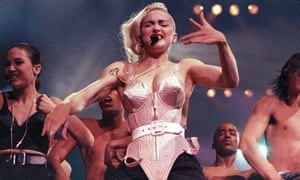 Read more: https://www.theguardian.com/music/2018/jul/15/sarah-churchwell-on-madonna-power-success-feminist-legacy