After tests show they have a high chance of developing cancer, more and more women are choosing drastic surgery in the hope of saving their lives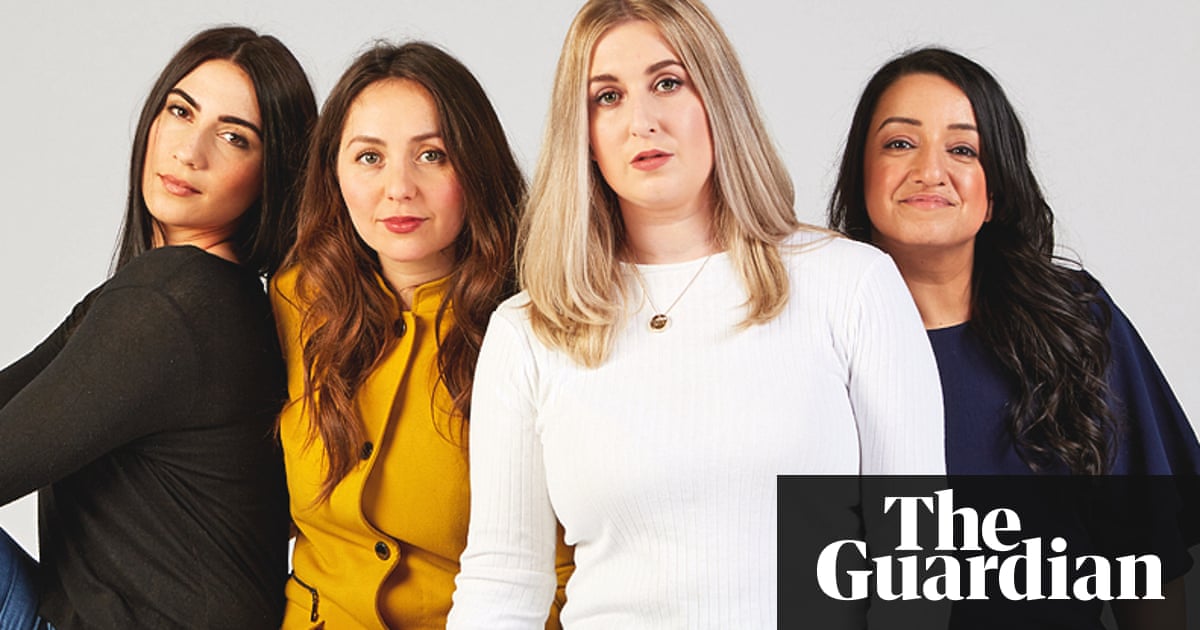 When Rose Hales mother was dying of ovarian cancer in the summer of 2016, Hale saw not only her mother, pale and thin in a hospital bed, but herself. Six months earlier, Hale, who is 33, married and has three sons, aged 10 to 15, discovered she carried the BRCA mutation, a gene that dramatically increased her risk of getting ovarian or breast cancer. Hales mother carried the same gene, but despite her own mother having died of breast cancer in her 70s she found out only after her own cancer diagnosis in 2015.
The oldest of four sisters, Hale was especially close to her mother, Christine. They lived a 30-minute drive apart in Derbyshire and were very alike: stubborn; fun-loving. Hale has a photograph of her mother laughing with a gin and tonic in her hospital bed. Hale admired her determination; Christine had meningitis as a baby, which left her profoundly deaf. Sign language was a part of their lives.
While she was in hospital, she almost always had an interpreter, Hale says except on the day the doctor came in with the results from her last round of chemotherapy. Obviously the doctor didnt want to say anything, but she was asking me, Tell him to tell me. I know somethings up. She kept on and on. The doctor told me she had three to six months to live. I had to tell her and to see the pain and hurt in her eyes. To tell your own mum she is going to die. This is the woman that created me, raised me.
Her mothers death was gut-wrenching. It also gave Hale a glimpse into what could await her: bald from chemotherapy; plugged into feeding tubes; her children red-eyed and anxious around her hospital bed as she drifted in and out of consciousness. My view was whatever I could do, I was going to do it, Hale says. Eighteen months later, she had her ovaries removed.
In the decade since testing for inherited cancers became available, men and women have been able to take drastic preventive action to save their lives. The BRCA gene mutation, first reported in 1990, puts women at high risk of developing breast cancer (up to 80%) or ovarian cancer (up to 60%); before its discovery, successive generations were wiped out and no one knew why.
More and more young women are getting tested and having mastectomies as a consequence, says Daniel Reisel, a research fellow in womens health and coordinator of the BRCA research clinic at University College London. The NHS does not have figures on the total number of preventive mastectomies carried out each year, but it does have information on the number of care episodes time spent under the care of a consultant. The data shows that, in England, the number of care episodes for patients aged 20-29 who had preventive mastectomies almost tripled between 2010/11 and 2015/16, from 22 to 58; for patients aged 30-39 it increased from 91 to 136. Women who test positive are offered surveillance an annual MRI scan for women aged 30-49, an annual mammogram for those aged 50-69 but the most effective precautionary measure is to remove the organs at risk breasts or ovaries at a young age. Having a double mastectomy can reduce the risk to less than 5%.
We are the ones who got lucky, says Charlotte Fischer, 31, who had a double mastectomy last October. We are the generation of women who get to save our lives. All of us are linked to women who did not get that chance.
Fischer is one of many young women I speak to whose families have been marked by tragedy. Lauren Bolus and Parm Nagras mothers died from breast cancer at 36, Nagras grandmother even younger; Charley Woods mother and grandmother died of ovarian cancer, at 51 and 62.
But Boluss mother unknowingly saved her daughters life from her deathbed. Mum told my dad and all her friends, Make sure Lauren goes and gets a test, says Bolus, now 24. My mum strongly believed something wasnt right, that cancer was in the genes. This was in 1996, when there was no test in the UK. But years later, in 2014, when Bolus was 20 and a history student at Sheffield Hallam University, she acted on her mothers advice and had the test. Two years later she had a double mastectomy. The nurses on the ward hadnt ever looked after someone so young, she says, adding, Shes still my mother even when shes not here. Shes managed to protect me.
***
To qualify for the BRCA test on the NHS, you need to have either a strong family history of cancer or a relative identified as a carrier. A blood sample is analysed in-house or sent off to a regional processing centre, and the results can take up to six weeks.
There was a surge in testing after the actor Angelina Jolie, a carrier of the faulty gene, wrote about her preventive double mastectomy in an article in the New York Times in 2013. Daily testing rose by 64% in the 15 working days following Jolies article, according to a study in the British Medical Journal. After six months, average monthly testing rates were still 37% higher than in the four months before the articles publication.
The test is a powerful instrument, with the potential to alter a persons genetic destiny. We are clever at testing, Reisel says, but are we as clever with what happens after? This is a new era of medicine, but the tools to deal with it remain rudimentary. In other words, invasive surgery. Having your breasts removed can be challenging to your self-image, he says, as can having your ovaries taken out before you have completed your family.
Carriers of the BRCA mutation can also feel they fall between two stools, Reisel says. They are not ill at least not yet. They have a statistical estimate that is both very theoretical and very real. You cant fight your genes. Its just part of who you are. They dont fit in the cancer community because they dont have cancer, they have an altered gene, Reisel says. But they also need help. None of us would board a plane that had a 50% chance of falling out of the sky and that is what women who receive this diagnosis feel they are facing. Little work has gone into understanding the impact of that diagnosis.
Reports on a recent study by Southampton University seemed to question the effectiveness of risk-reducing surgery as treatment for cancer in young women with the BRCA mutation. The study, published in the Lancet Oncology, found survival chances were the same for women with or without the mutation, whatever treatment they had. But the reports were misleading: the study did not look at preventive mastectomies. It doesnt relate to the effectiveness of risk-reducing double mastectomies in healthy women, Reisel says.
***
I had a really beautiful pair of breasts. I was not willing to die for them, says Charlotte Fischer, senior community organiser for the charity Citizens UK, who lives in London with her boyfriend, Daniel, who works for the same charity.
Fischer had the test in 2016 after a member of her family tested positive. Before the test, the genetic counsellor [who oversees it in the NHS] said, Do you know what you want to do if its positive? And I said, Yes, 100%. I want surgery.
Two weeks later, she was about to go into a meeting when her phone rang. A voice on the other end said, Are you sitting down? Then, Im so sorry. It was a moment of reckoning and sadness.
Fischer says she shouldnt have been surprised, because she is descended from Ashkenazi Jews, among whom the risk of carrying the mutation is 1:40 (a very high number in population genetics). The faulty gene can be traced back to founder mutations that have remained in communities because of the tendency to marry within the fold. Any community that has lived on an island, genetically speaking, can be at heightened risk, Reisel explains. For example, black women from Bermuda. The truth is we havent studied every community.